10 Tips for Styling Kitchen from Beth Diana Smith
HOW TO STYLE KITCHEN SHELVES WITH BETH DIANA SMITH

We absolutely love to see the functionality of our collection pieces used in the home, so when interior designer Beth Diana Smith asked us to be a part of her One Room Challenge this year, we responded with a resounding "yes"! Her attention to detail and process in executing a final product captivates us and leaves us in awe...always wanting more.
Once Beth completed the Challenge this year she graciously agreed to share with us what has to be our favorite "How To" to date. Check it out!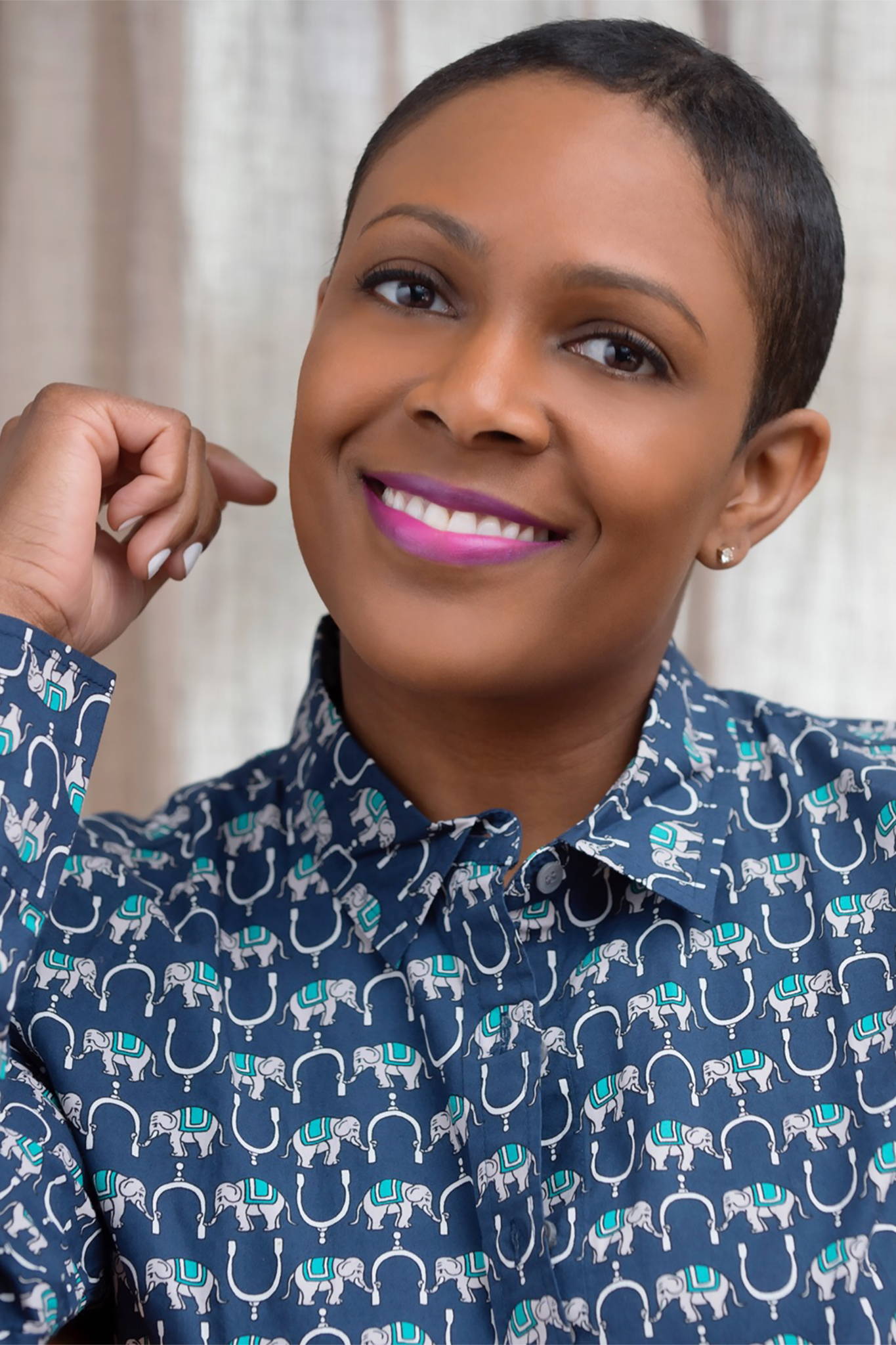 Plan the layout: Plan the layout based on functionality and aesthetics. Open kitchen shelving should be a mix of both if being used for actual storage. This is where you'll ask yourself what you need versus what you want.


Functionality First (Need): Focus on the functional items first, these are the items that you use the most and need frequent access to. These are things such as plates and bowls, and for me these had to be accessible on the bottom shelf. And serving dishes spread across all the shelves with a heavier focus on the 2 bottom shelves. Roughly place these items on your preferred shelves because form follows function.


    Must-Haves (Want):

Next, start to place the items that you wanted to include from Step 1 into your preferred locations or the locations that fit best i.e. height. For me, my Totem Bowls,

Dance Hall Queen Salt Pepper Shaker Set, Fatyly Nguka full platter,

and a couple of cookbooks were my must-haves. But the platter was too tall to fit on any shelf so I plan to place it on the counter below the shelves.
Bottom Shelf (Shelf 1): Now that we have everything roughly in place, I like to start with the most important shelf which for me is the bottom shelf where the frequently used items are. I also work myself from left to right adjusting the space between items, checking the heights, and evaluating to see if there is anything missing or not working. And in this step, you're checking to see if you have too many items (overflow) or not enough. If you have overflow, you're going to automatically shift it to the shelf above (Shelf 2).


Middle Shelf (Shelf 2): This shelf automatically gets your overflow from Shelf 1 so start there by repeating Step 4 for this shelf.


      Top Shelf (Shelf 3):

If you have overflow from Shelf 2, then move your overflow here. At this point, all of your functional items should be placed, and any access should be moved to a pantry or cabinet. BUT, before you do that, move them to the side just in case we need to swap something out that has already been placed on a shelf.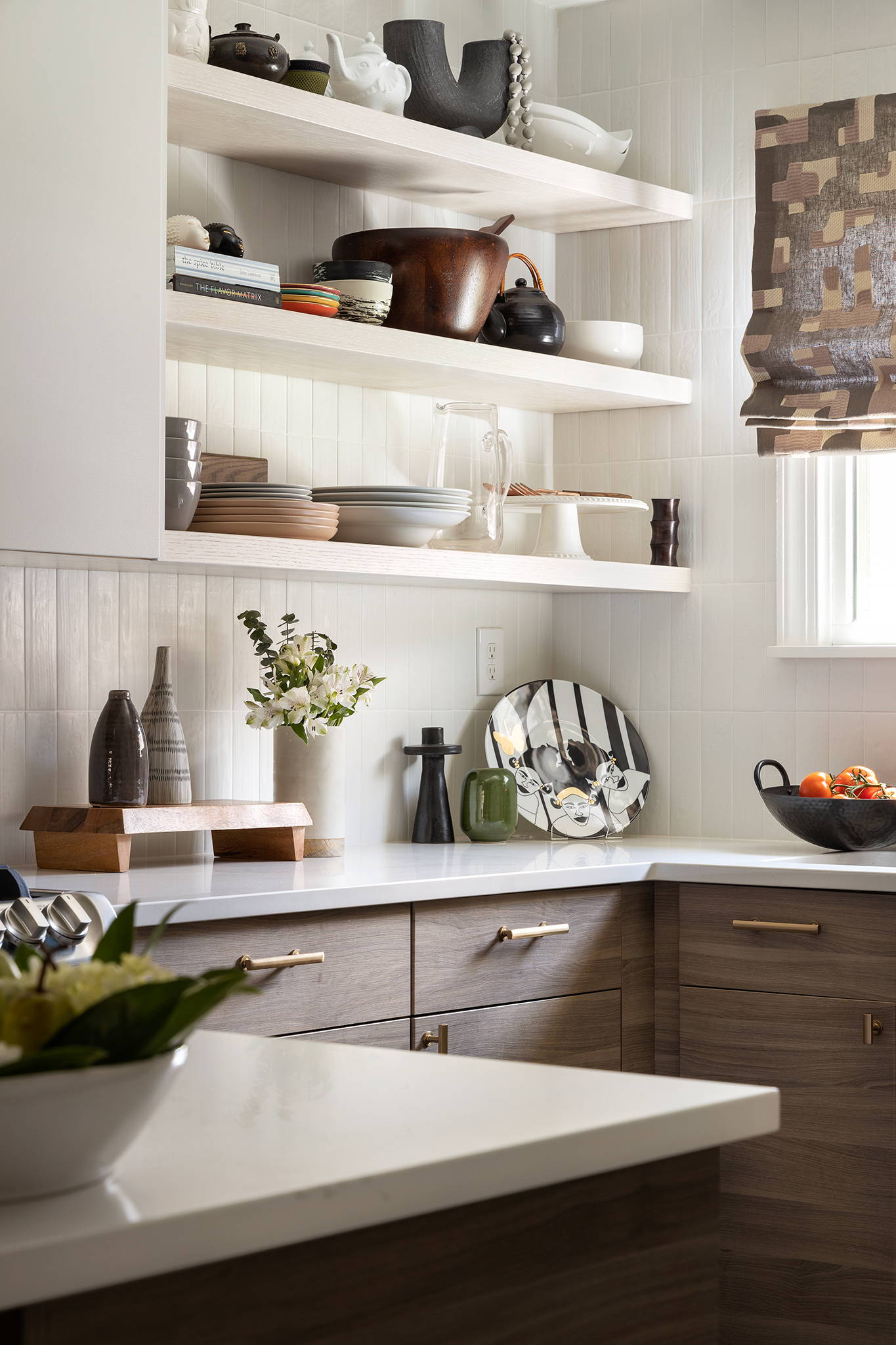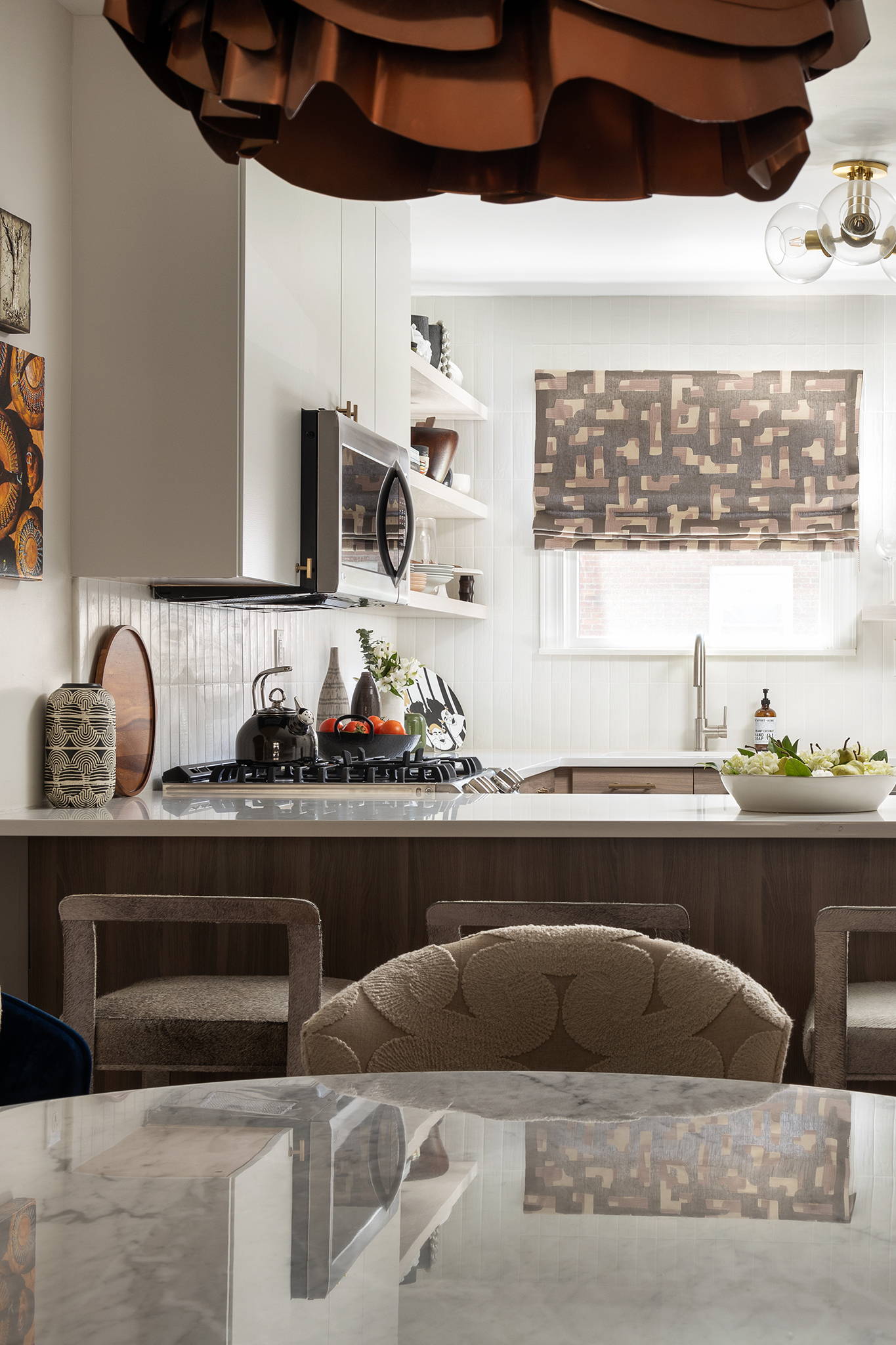 Styling – Part 1: Here's where you look at all of your shelves together and ask yourself:
      a. Is there any white space? White space is a blank area that doesn't look, or feel, right empty.
      b.

Does anything look disproportionate? This is where an area feels too heavy or too light with items.

c. Does anything look unbalanced? This is where an area looks like it has too much (or too little) color or texture.

      Styling – Part 2:

Now we address the areas highlighted in Step 7 with the Must-Haves from Step 2. This entails some mixing and testing things out to see what looks best. This step requires patience and is a big part of the process so take your time. There's always the chance that even with all of your must-haves placed that something still seems "off." This is where you ask yourself the questions from Step 7 again and sort out if what you are missing is texture, juxtaposition, color changes are needed, etc and then you shop accordingly. Shop also means within your own home including those leftover items from Step 6.

Countertop:

Now that your shelves are squared away, it's time to tackle the countertop underneath with keeping in mind that form follows function. This means that you have to consider how much usable space you need (think cooking prep) and what you need frequent access to (think coffee maker). Some of my go-to's are vases, bowls, cake plates, and cookbooks.

Tip: The more

you have on your kitchen counter, the more cluttered your kitchen will look so keep items limited but strategic.

Final Edit!: This is where you do a final scrub of the shelves and counter together and make any final edits (again, ask yourself the questions in Step 7) and edit patiently. Happy Styling!
Read more about interior designer Beth Diana Smith's work here 
---