3 IDEAS TO CREATE BATHROOM DECOR YOU'LL LOVE
The bathroom can be one of the more challenging rooms to decorate. Space is limited, it generally serves a utilitarian purpose and there is often a lack of natural light. This does not mean that you can't create a comforting, warm oasis to get ready in the morning or unwind at the end of the day. Make your bathroom a point of pride by integrating unique bathroom ideas such as rich textiles and beautiful, functional pieces.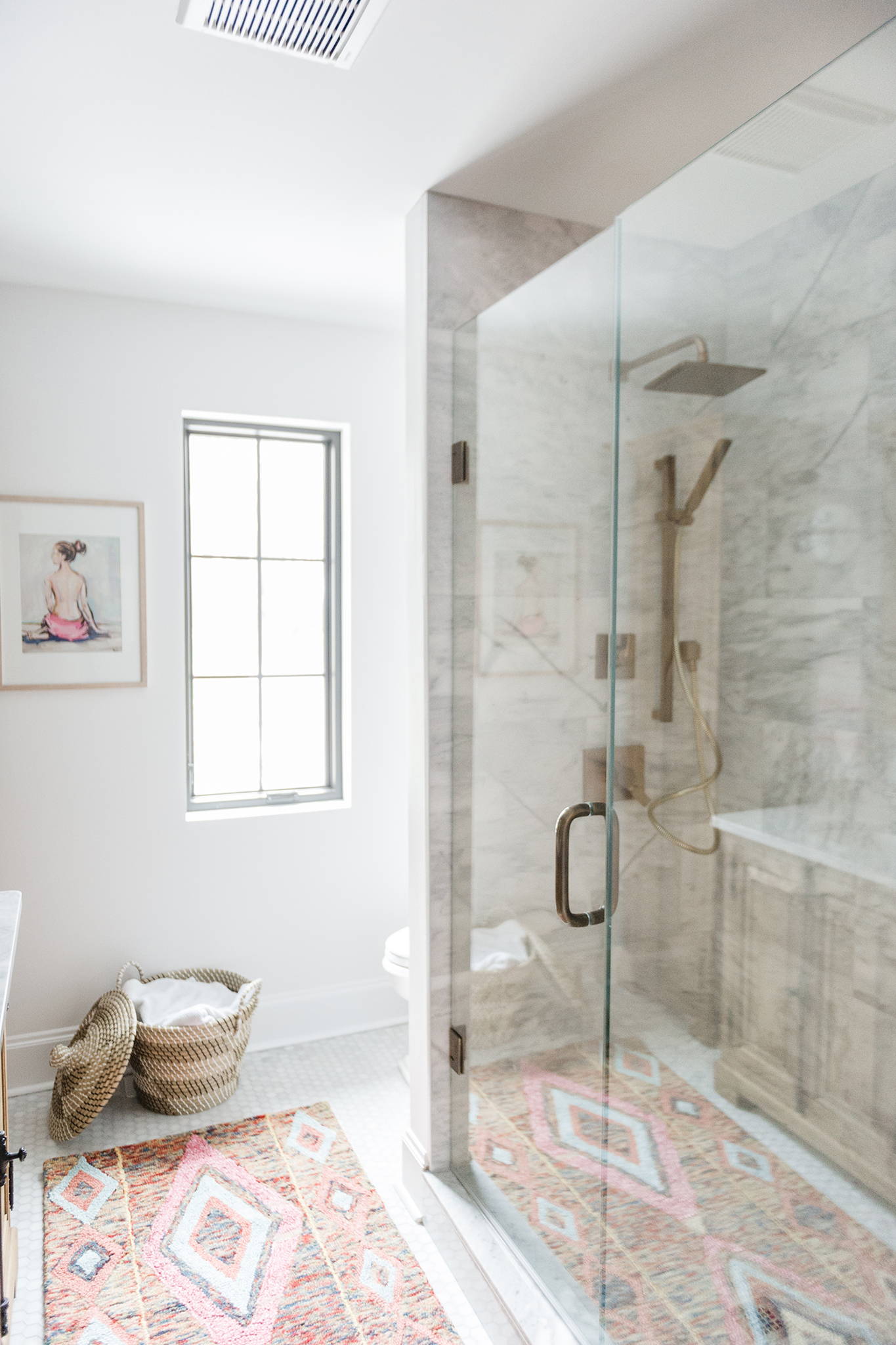 Photo credit: thelesliestyle.com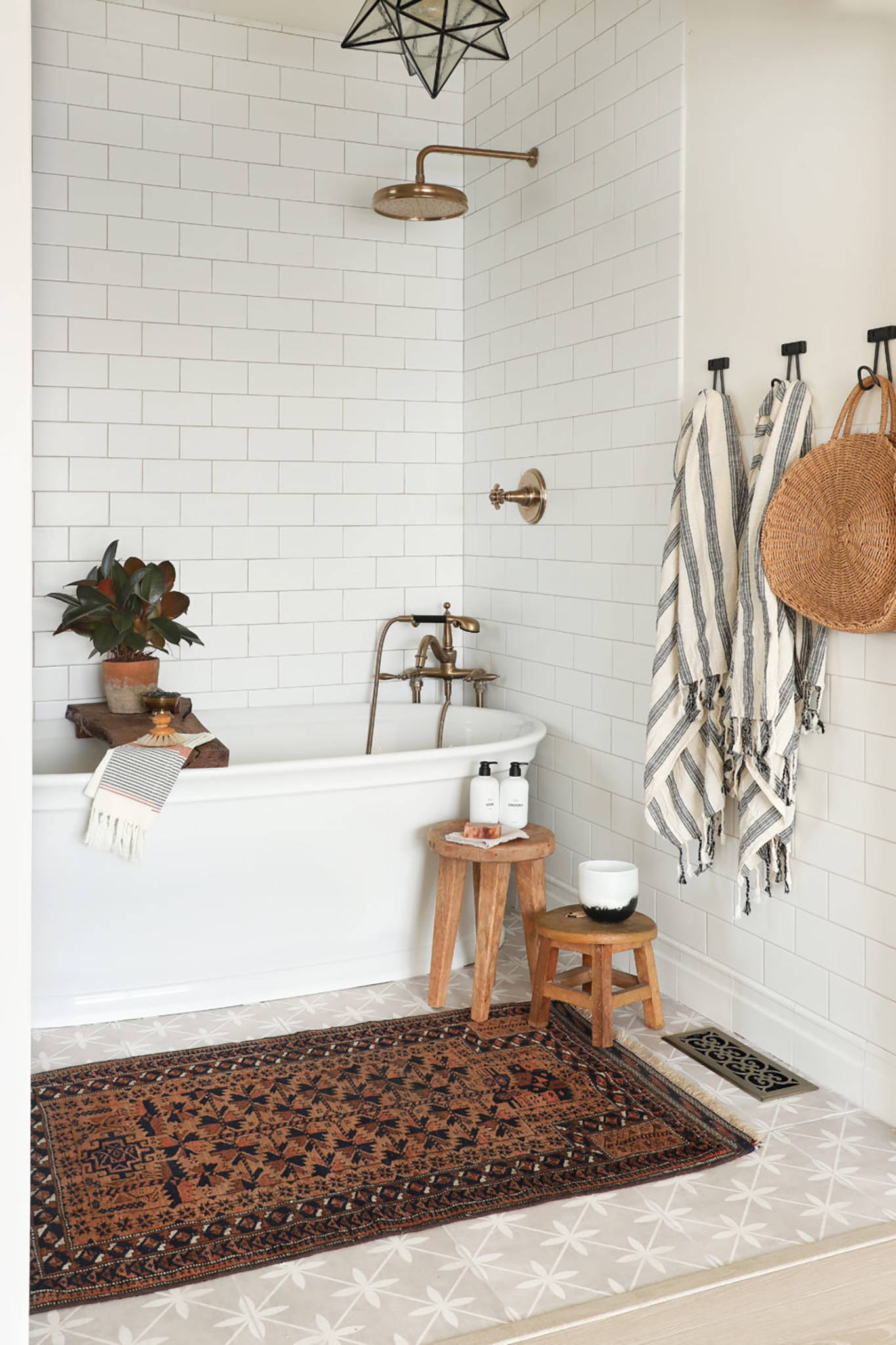 Photo credit: blog.tileshop.com
When moving to a new home or deciding to do a decor overall, the bathroom may be a low priority on your list. However, consider the purpose of the space: the bathroom serves as the location where you likely start your day. It is also where you get ready for a night out. The setting for these routines can have a major impact on how you feel about yourself. Adding pops of color and visually interesting pieces can make you feel more at home, creating a mood-boosting atmosphere where you can get ready in peace and leave ready to face your day feeling your best. The above images feature richly patterned rugs, clean striped towels and bright lighting fixtures. Suddenly, with just a few simple additions, a cold space is warm and inviting. Adding a rug will keep your feet warm and add dimension to a small room.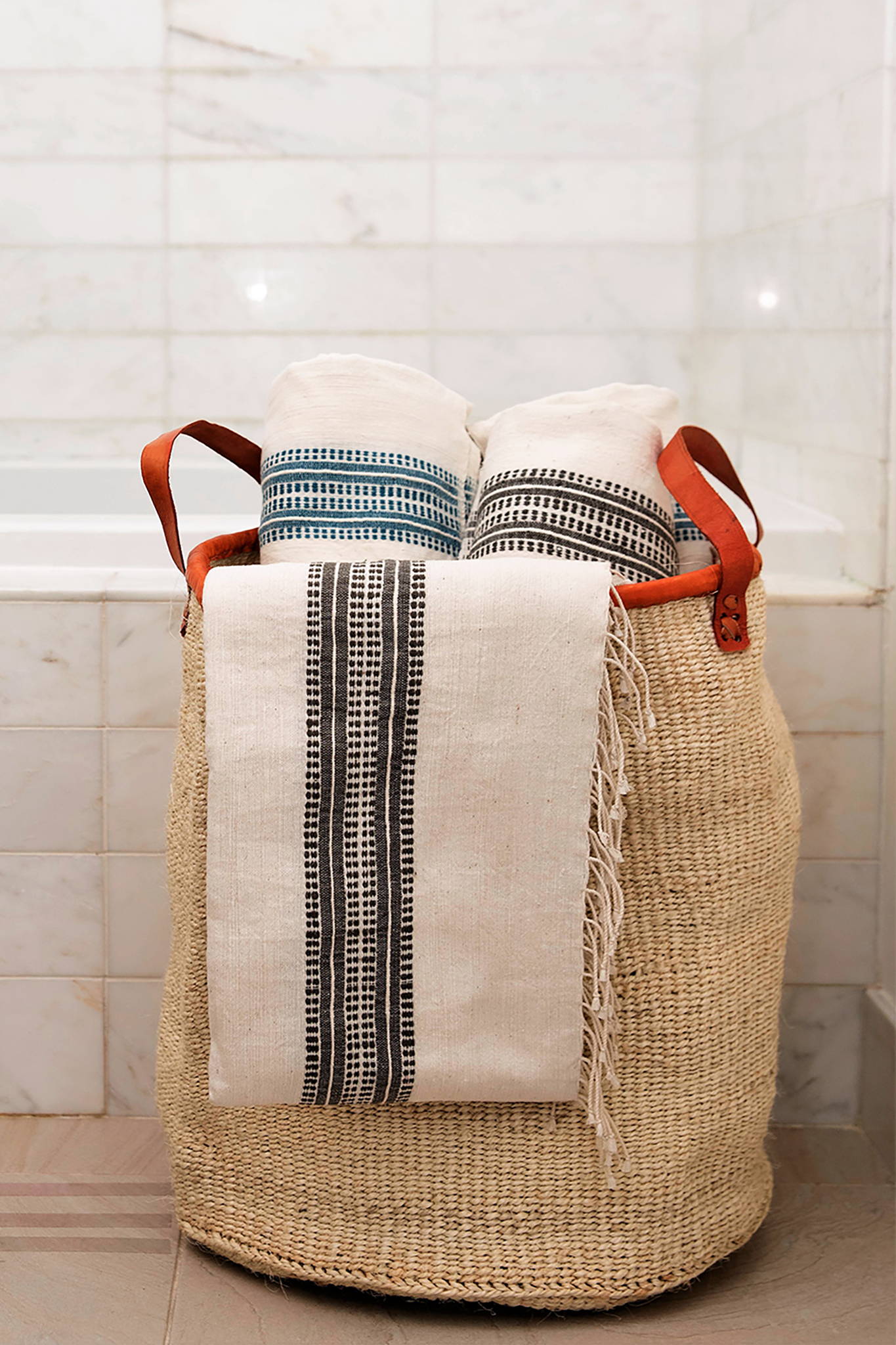 If storage space is limited, add a handmade basket from Kenya as a stylish solution for tucking away clean towels or getting clothes off the floor and into the hamper. Bringing natural fibers into the space will create texture and keep your bathroom tidy.
Good bath towels should be an investment piece that can be enjoyed for years to come. These Sabahar towels are made in Ethiopia and are the perfect combination of simplicity and luxury. Showcasing these contemporary African designs can help integrate color and fresh patterns into a tiled bathroom.
---