GET CREATIVE WITH YOUR BEDROOM

Looking to update your bedroom's decor? Today's trends mix minimalism with fun, bringing color, prints, and texture into the design for more visual interest. If you're feeling stuck in a style rut, you can easily transform your space with lightings, pillows, textiles, and wall art. After years of all-white everything, the modern bedroom welcomes whimsy and color. Try rich hues and move beyond the classic serene blues to add warmth. Don't be afraid to have some fun! Especially if you live in a rental, the best way to mix things up is with accent pieces like some of these great pieces available on 54kibo.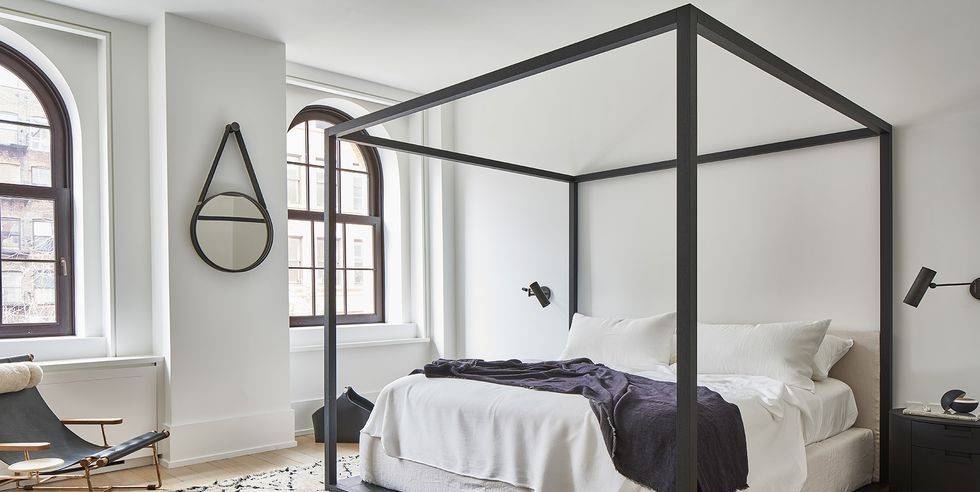 BOLD DECOR: STATEMENT PIECES

Don't be scared to make bold color choices. Mix dark shades with warm earth tones to create an exceptionally cozy bedroom. Add statement lighting in place of artwork for a minimal aesthetic with real personality.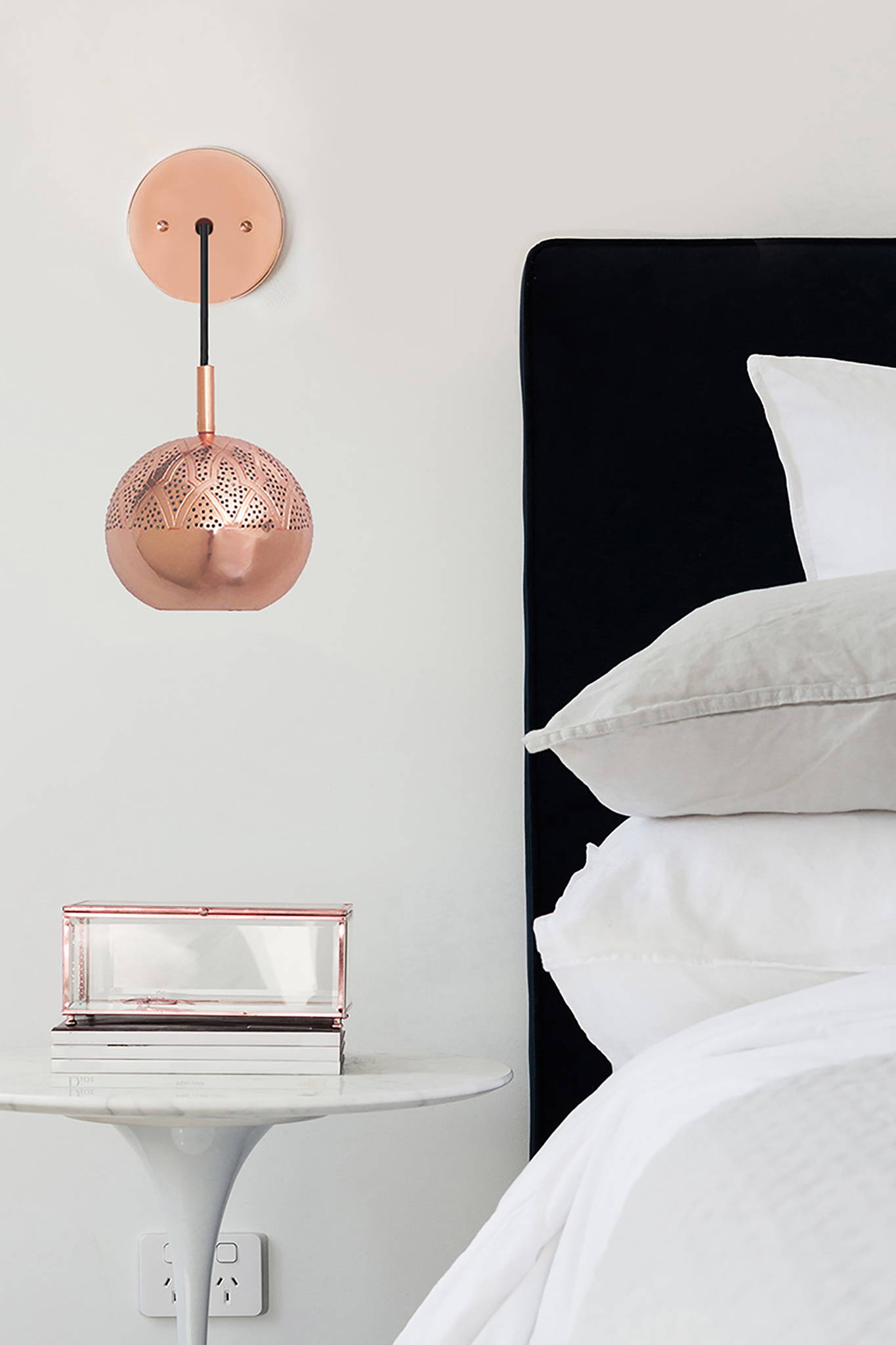 UNIQUE LIGHT FIXTURES
The Nur Wall Sconce provides just the right amount of light for relaxing before bed. The hammered metal casts warm dappled light through the space around it, creating unique patterns that dance at night. Available in copper, gold or gunmetal, this beautiful Moroccan wall fixture will suit all color schemes.
MIRRORS AS WALL ART
If you have a smaller space to work with, every piece should be beautiful and functional. For a unique artistic touch, hang this woven mirror in your bedroom. Available in natural or black painted wood and three accent colors, the Modern Gesture mirror adds modern African design to your wall, which is visually striking and perfect for that final look before heading out the door.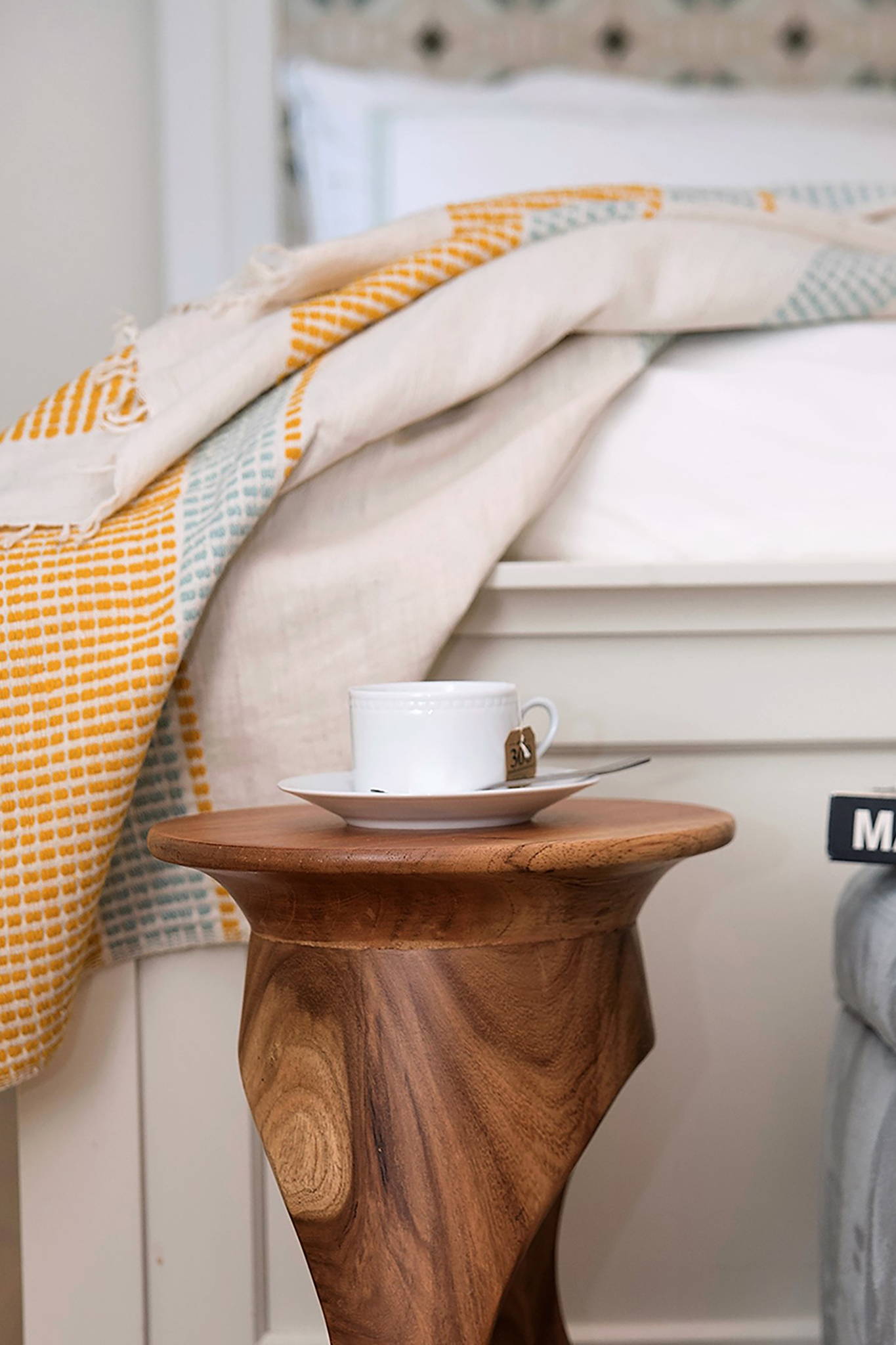 SOFT HANDMADE THROW BLANKETS
Throw blankets are an easy way to bring new life into a space. The Gabi Ethiopian Cotton Throw Blanket adds a splash of color with a traditional Ethiopian geometric design. Its simple elegance is sure to put the finishing touch on a well-made bed.
---