Designer Interview: ONEOFEACH
When's the last time you've looked inside of your wardrobe and found nothing to wear? Perhaps you settle on your favorite black dress - a tried and true favorite that you feel confident and comfortable in. Then it's time to accessorize. You reach for a purse but nothing seems to truly pop and tie your outfit together. Look no further: with ONEOFEACH, every clutch bag showcases a beautiful bespoke design that is attractive and enticing to the eye. We recently sat down with the mother daughter design duo to learn more about their business and design process. Read along here:
54KIBO: CAN YOU TELL US A BIT ABOUT THE PROCESS OF CREATING YOUR WORK?
ONEOFEACH is a mother and daughter design collaboration, Pauline Munemo (Mom) is the designer and creative director of all the collections. Both Tamburai (Daughter) and Pauline source the fabrics and leathers behind the product and design the collections which are then sampled in their studio in Cape Town. Tamburai is responsible for styling and positioning the product creatively to make sure that customers connect with its messaging
54KIBO: WHAT INSPIRED THE DESIGNS YOU USE FOR YOUR COLLECTION?
ONEOFEACH: Our designs are quite simple, we draw most of our inspiration from the fabric sourcing aspect.
We try as much as we can to source a variety of fabrics making sure that we know the source as well as avoid repetition in prints per collections.
WHAT'S NEXT FOR YOUR STUDIO?
ONEOFEACH: We have a very exciting collaboration coming up with a talented surface designer who has been one of the mentees within the business space. We also have a wallpaper range with a local Cape Town wallpaper designer which we are very excited about.
Our design inspiration tries not to follow trends too much. As a sustainable brand we believe we must create timeless pieces that can last long therefore we use our intuition and attraction to various colors as our guide.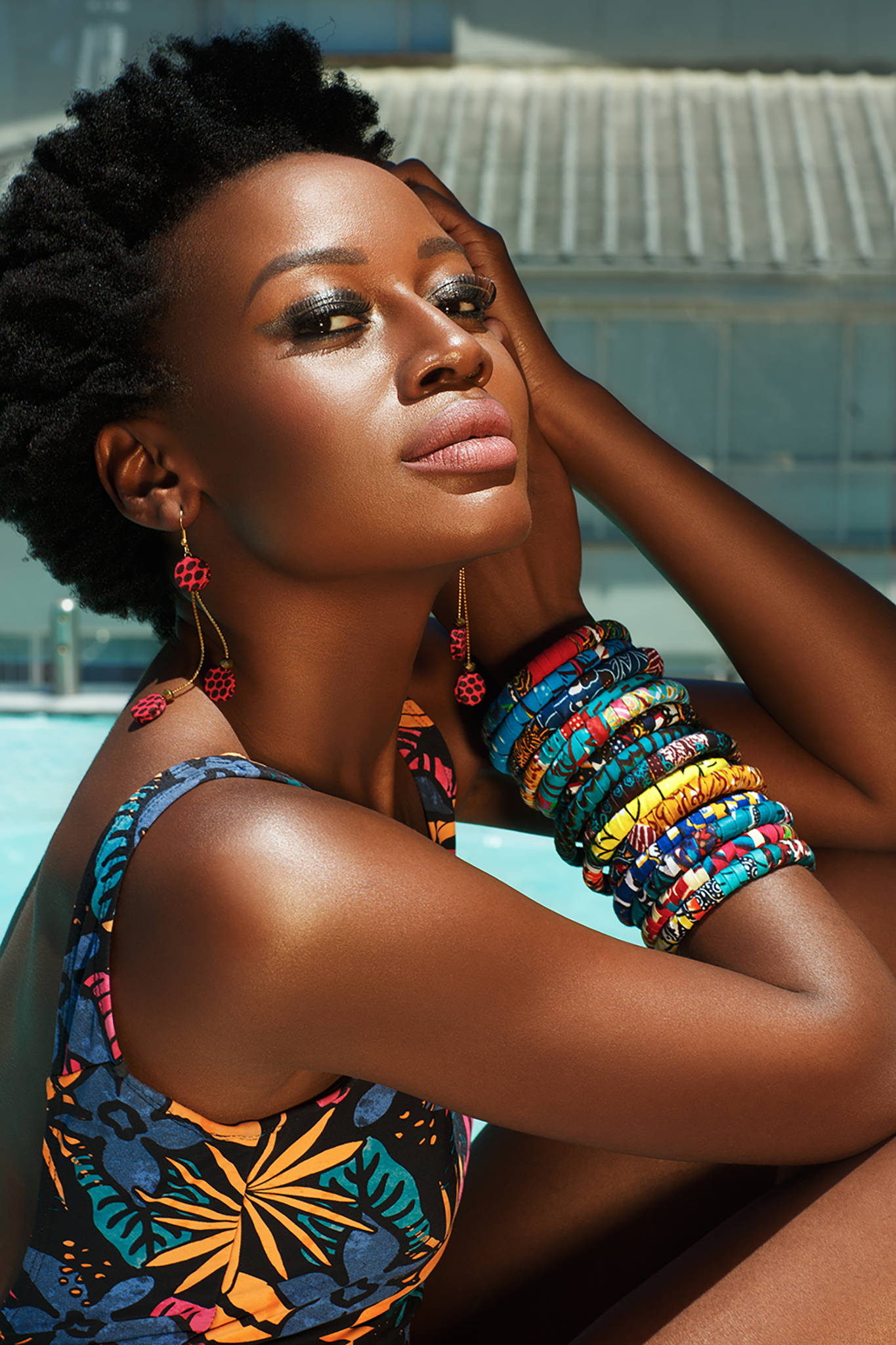 54KIBO: WHAT'S YOUR FAVORITE ITEM IN YOUR COLLECTION? FAVORITE ITEMS ON 54KIBO?

ONEOFEACH: Our 30cm foldover sunflower bag oozes happiness and joy.

We love all the ceramic collections; ceramics is something we are really interested in getting into as well. When we see beautiful collections, we get inspired.
---