GIFT GUIDE: OUR MOST FEATURED HOME DECOR AND LIFESTYLE ACCESSORIES
54kibo's mission is to bring contemporary African design to the global market. Our range of home lighting solutions, pillows, wall art, furniture, rugs, kids' items, and lifestyle accessories including jewelry, bags and skincare products are curated to showcase the breadth of contemporary design in Africa and the Diaspora. Whether shopping for holiday gifts or looking to update your space, here are some of the most frequently featured items available now, as seen in major publications including Forbes and New York Magazine. Get inspired to incorporate some fresh, contemporary African design pieces into your life with these popular items that work with any personal style.
54KIBO BRINGS THE BEST IN AFRICAN CONTEMPORARY DESIGN TO YOU
"The aim of 54kibo is to bring African designers to a new market of consumers, ranging from interior design professionals to the at-home decorator. The products on 54kibo show the true breadth of African design, going beyond the misconception that African design is predominantly tribal. It's fresh, it's new, and of course—functional. Design professionals even get a 20 percent discount. With over 30 designers to choose from, there is sure to be something for everyone, from cheeky pillows to colorful handbags, to hand woven vessels that add a special something to your living room, to chic hammered brass earrings." - Forbes
There's the Obama Hope Pillow by Shine Shine... Another South African designer, Candice Lawrence, reconfigured handcrafted Ndebele necklaces into beautiful lampshades. There are also the Nguka Salad Plates, which double as a "tribute to traditional Senegalese women and women's portraiture." - Forbes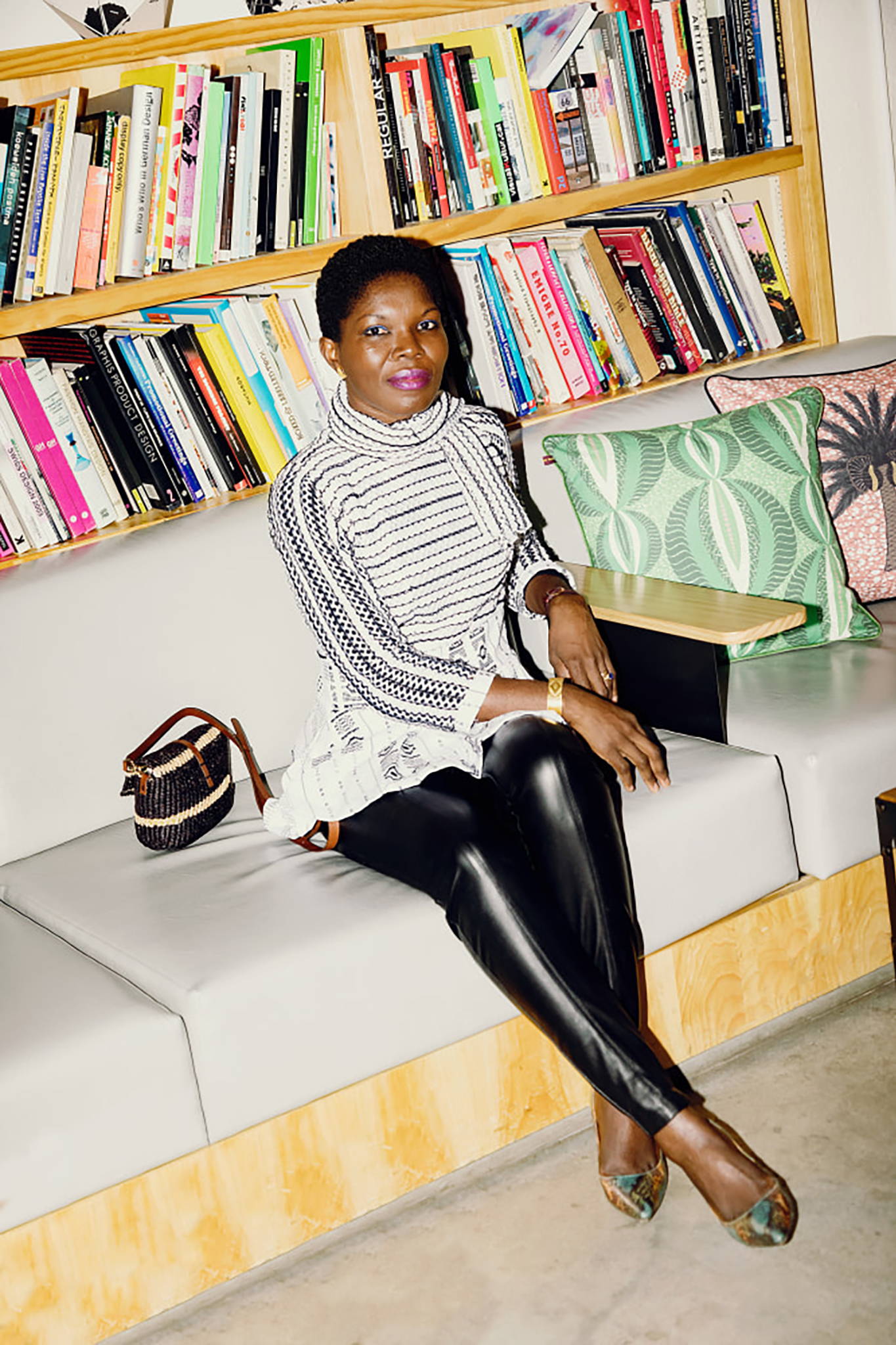 CONTEMPORARY AFRICAN DESIGN FINDS ITS SPOTLIGHT IN THIS NEW SHOP
"54kibo's offerings—which range from furniture to small accent pieces and from children's toys to wearable accessories—showcase a number of different styles that, having originated in Africa, have gone on to inspire global design movements. A rainbow-striped armchair designed and made in Nigeria shows a deliberate maximalist style, while a South African collection of wooden pendant lights shows an impressive mix of natural and sustainable materials paired with contemporary silhouettes."- Domino
"Reflecting the philosophy of 54kibo as a whole is the Adinkra symbol nkyimu, which connotes the idea of "skillfulness." A widely recognized pattern created by Akan people in Ghana and the Ivory Coast, the grid pattern provides the foundation for all Adinkra symbols—something that 54kibo hopes to do for contemporary African design." - Domino
Featured products include: Ijoba green pillow, ndebele necklace pendant light emerald, Nkyimu organic swaddles, Ite chair Alaafia, Tintsaba sisal basket Mango, Adjoa print framed, Gabi Ethiopian throw blankets, Jinja floor basket.
THIS NEW WOMEN-OWNED SITE CURATES THE COOLEST HOME DECOR FROM AFRICA
"54kibo's buzziest products range from statement-making, geometric pendant light fixtures to ceramics with dizzying kinetic prints to reimagined wingback chairs that would look at home in any mid-century space. It's clear that there's something distinctive to suit every taste and style.
"We want to look beyond the typical crafts that are generally associated with goods from African countries," [Quagraine] says. "Our focus is on showcasing the expertise of African designers, who are incredibly educated, skilled, and talented artists and are creating exquisite works ­ items that belong in any high­-end design store." - Brit+Co
10 brands that put their workers first at every step of the supply chain

"Evaluating every step of a company's supply chain to make sure that its practices are in keeping with the business's values is no easy feat. These brands cultivate exceptional relationships with their partners and maintain ethical manufacturing and workplace practices through every step of the supply chain. In short, every worker is treated well…. 54kibo: The contemporary African design destination's hand- carved Djembe side table is sourced from the family-run Tekura Studio and crafted by a small group of skilled artisans in Ghana." - Business of Home