HOW TO START COLLECTING ART WITH RAKEB SILE

Have you ever stared at a wall in your home, wracking your brain about how to fill the empty space? We spent some time with co-founder of Addis Fine Art, Rakeb Sile, to learn some tips for the novice art collector. The Ethiopian-based gallery was founded in 2016 by Sile and Mesai Haileleul; their second location is in London. The gallery is the very first local white cube space and international platform based in Ethiopia and its focus highlights modern contemporary fine art from the Horn of Africa region and its Diaspora.
Rakeb Sile pictured in her Addis Ababa gallery, courtesy of Addis Fine Art. Credit: Bandele Zubari.
1. WHAT MOTIVATED YOU TO OPEN ADDIS FINE ART?
Addis Fine Art started as an idea in 2012/13 between our co-founder Mesai Haileleul and I. At that time there was a distinct lack of Ethiopian art spaces, especially ones which actively engage with the wider international contemporary art world. After three years of art consulting, we decided to open a gallery emerging from a local space in the heart of Ethiopia's capital. We had a vision to bring forth a programme that shows the strength and diversity of modern and contemporary art from Ethiopia and its diaspora. I am very proud to say that since we opened our doors in 2016, we have become an important voice, engaged at both the local and international art market, even listed as one of 27"Most Important Young Galleries in the World"  (Artsy 2019).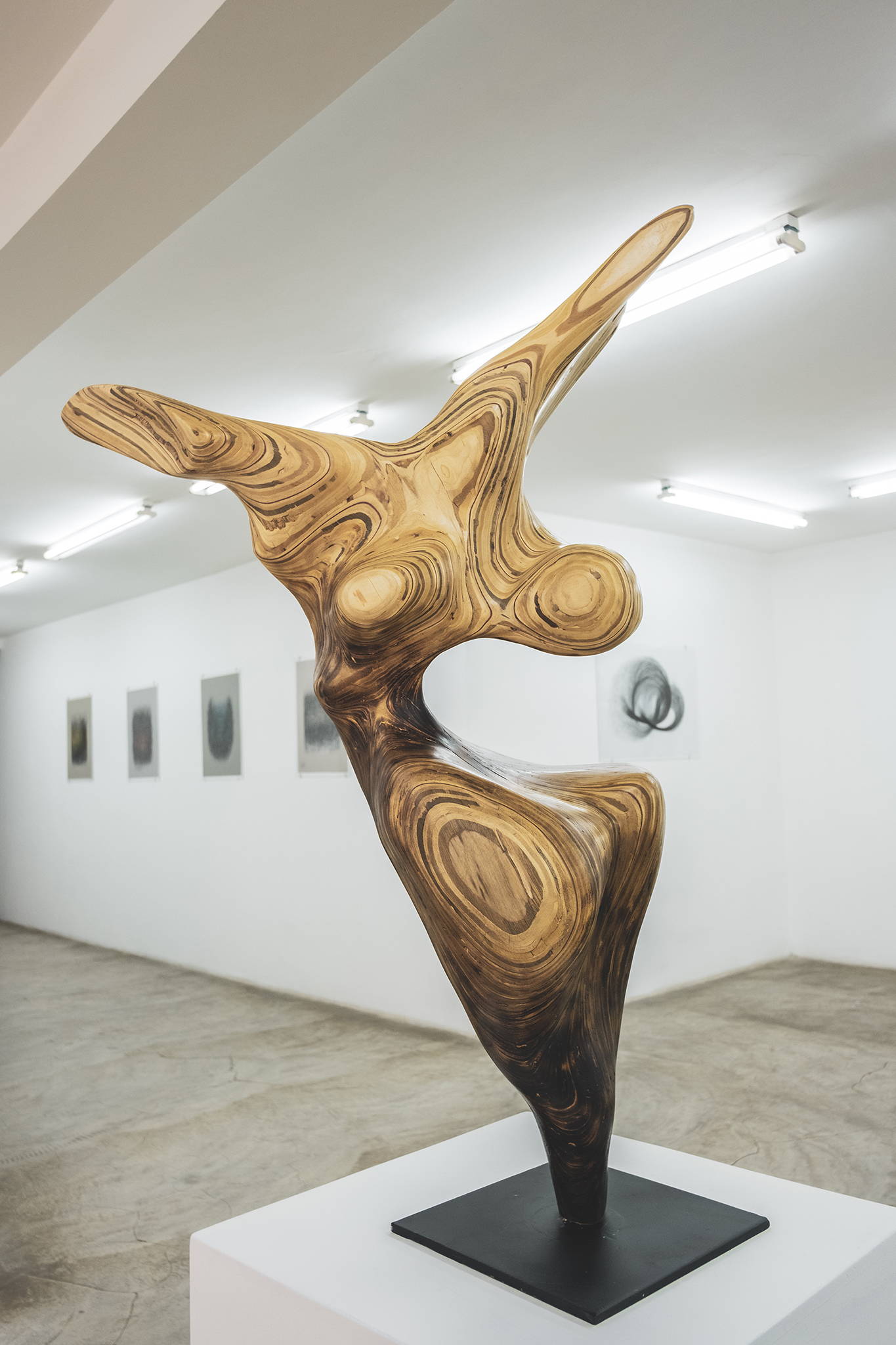 Installation view of Liberty by Adiskidan Ambaye at Addis Fine Art Gallery, 2020.
2.
TELL US A BIT ABOUT YOUR PROGRAMME?
WHO WAS THE FIRST ARTIST YOU SIGNED ON?  
Our first show was by seven Addis based artists titled Addis Calling, where we celebrated the diversity of artistic practice here in Ethiopia. The exhibition was a vibrant mix of painting, photography and mixed media which reflected the country's dynamic art scene. Since then, we have held exhibitions every two months in Addis Ababa. Two notable shows from this season were No Country for Young Men by Tesfaye Urgessa and Liberty by Adiskidan Ambaye.
In our project space in London (open between 2017-2019), we curated shows such as: Erase Me by Tariku Shiferaw, Beneath the Surface by Merikokeb Berhanu and The Fall: A Woman's Descent into the Unconscious by Daniela Yohannes. The opening of our new permanent London space in Cromwell Place has been delayed due to the pandemic, but will open early 2021 with an exhibition by a very pivotal artist and educator in Ethiopian contemporary art, Tadesse Mesfin.
As the pandemic created a challenge to physical shows, the art world has made the pivot to online programming, and so have we. My favorite online shows we have curated so far have been, Thinking Africa, Painting Europa by Ermias Kifleyeesus who's work deals with migration, displacement, decolonization of historical narratives and cultural restitution. We also presented a solo booth of incredible works by abstract painter, Tariku Shiferaw at Frieze New York online fair and stunning mirrored sculptures by Tsedaye Mekonnen at Untitled, Art Online.
3. FOR THE NOVICE ART COLLECTOR LOOKING TO INVEST IN A PIECE FOR THEIR HOME, WHAT WOULD YOU SUGGEST AS THE FIRST STEPS?
I started my life in art as a collector, and I was always led by my heart. So, I would say it is essential that the work resonates with you first. Art is incredibly subjective and emotive, so I think that a personal bond with a particular artwork is important. If a piece of art does move you, then the next step is to do a bit of research on the artist's career, previous shows, and any galleries they may work with. Don't be afraid to reach out to the galleries or artist for more information, images and guidance.  
4. HANGING ARTWORK CAN SEEM DAUNTING: ANY PRO TIPS FROM YOUR GALLERY?
Choosing where to hang a piece of art can be tricky, but once you find the ideal spot, it will really bring it to life! I suggest you search for somewhere or something which complements the artwork, this could be a particular wall, furniture, or another piece of art. You may need to put on your curator hat for this, and really take the time to search for the right place to create the synergy between your space and an artwork. Be sure to hire a professional installer if you are not handy with a tool kit.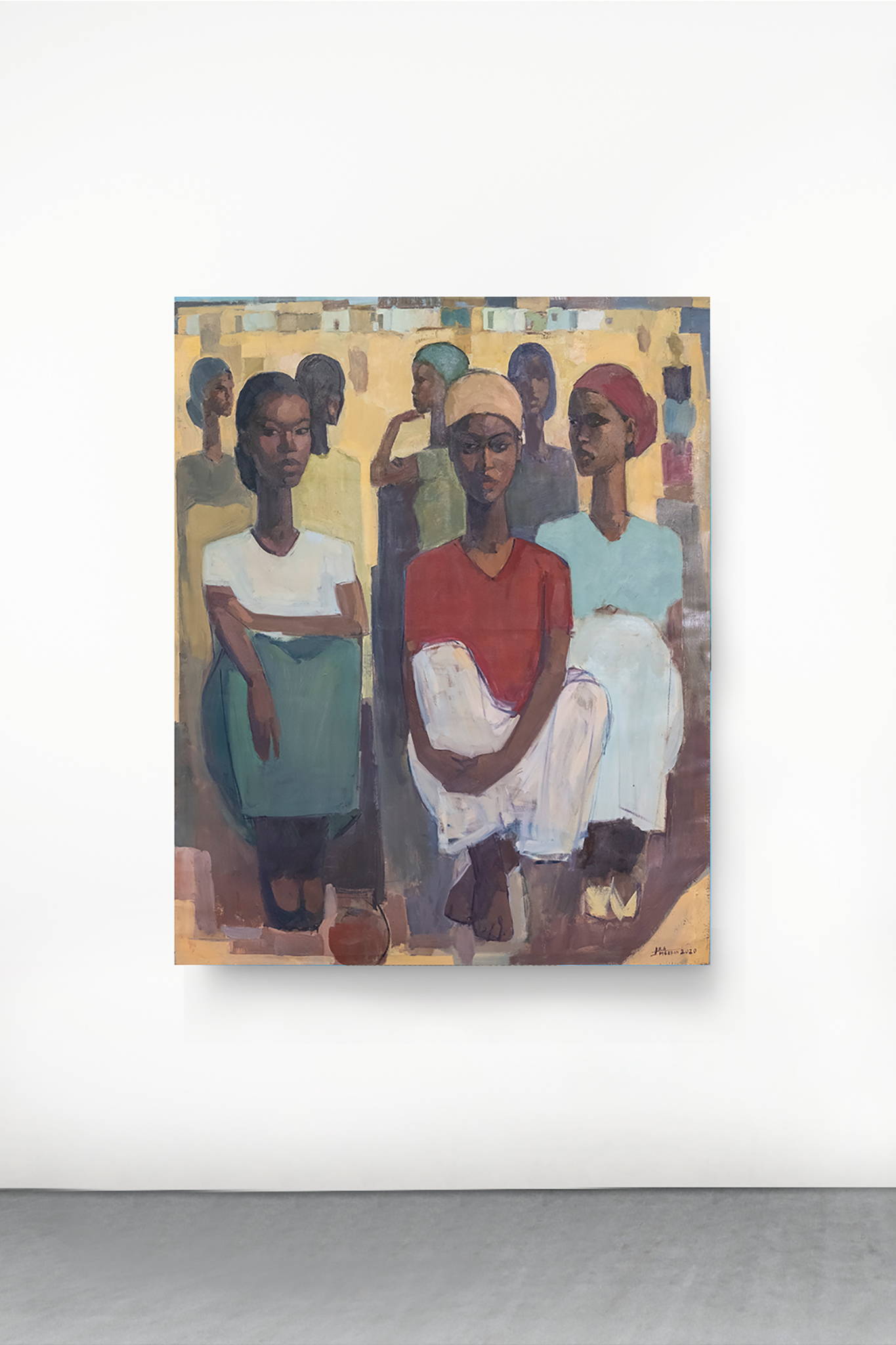 Intallation view of Tadesse Mesfin, Pillars of Life, Series, 2020.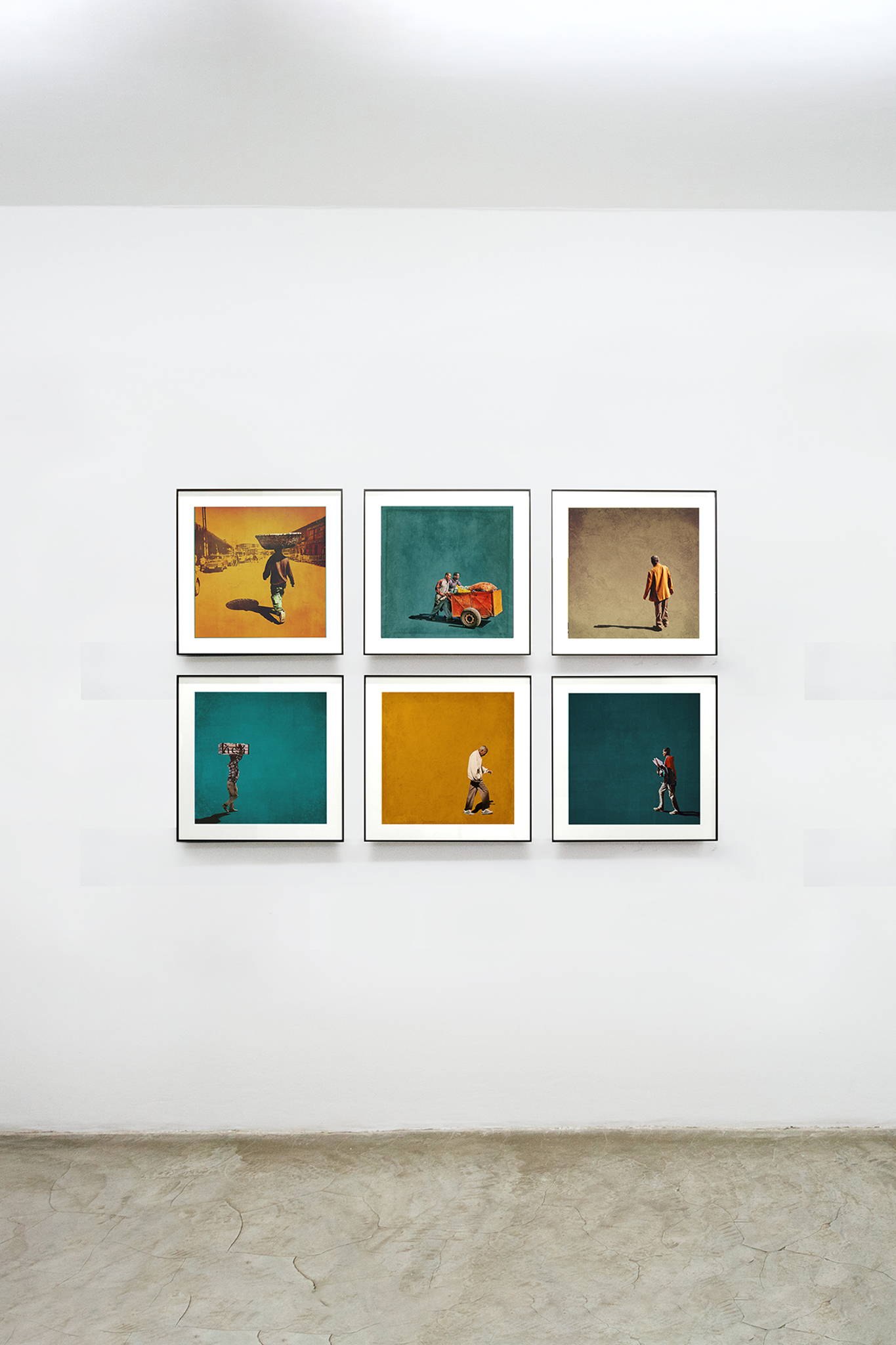 Installation view of Moving Shadows by Girma Berta, 2020. Courtesy of Addis Fine Art.
5. WHAT ARE A FEW OF YOUR FAVORITE ITEMS FROM 54KIBO THAT YOU'D LOVE TO HAVE IN YOUR HOME? HOW ABOUT FAVORITE ITEMS TO GIVE AS A GIFT?
I love everything from the Maputo collection: just so elegant.
I am at the age where all my friends and siblings are having babies so my eye went to the kids section for gifting. Love all of these kids blankets. Also the little handmade dolls are so adorable!
We couldn't agree more, Rakeb! The dolls are the cutest. Thank you for your time! Click here to read about Rakeb's recommendations for travel to Ethiopia.