Baughaus Design Studio combines elegance, culture, and beauty in carefully-designed, handmade masterpieces. We had the opportunity to chat with the founder, Dana Baugh, and went in depth on her creative process, inspiration, childhood stories, and most importantly, what's next from her fun and unique brand!
54KIBO: WHAT CAN YOU TELL US ABOUT YOUR CREATIVE PROCESS?

DB: Each piece has its own creation story. Clay is such a versatile material, it's hard to pick up a ball of clay and not fall in love with the idea of being a ceramicist. Every piece starts as an idea that I sketch out. After sketching, I go digital using Illustrator, AutoCAD, or 3DS Max, depending on the complexity of the piece. Then I jump straight into sculpting, based on the drawing or get the elements 3D printed or laser-cut to advance the design.  
Once the prototype is complete, I make a mold to reproduce the piece with the same standard each time. Once that's done, I dry them to prepare for slip-casting. I work with a small team that helps me make each piece by hand. We are a small operation but we each focus on a different part of the process. It can take up to 48 hours of continuous 'hand' work to complete! That includes drying the piece, cleaning the rough edges, finishing the greenware, glazing, firing, finishing, and finally, adding our logo. It's a long process but it's like Christmas morning every time we open the kiln to see the results of a firing!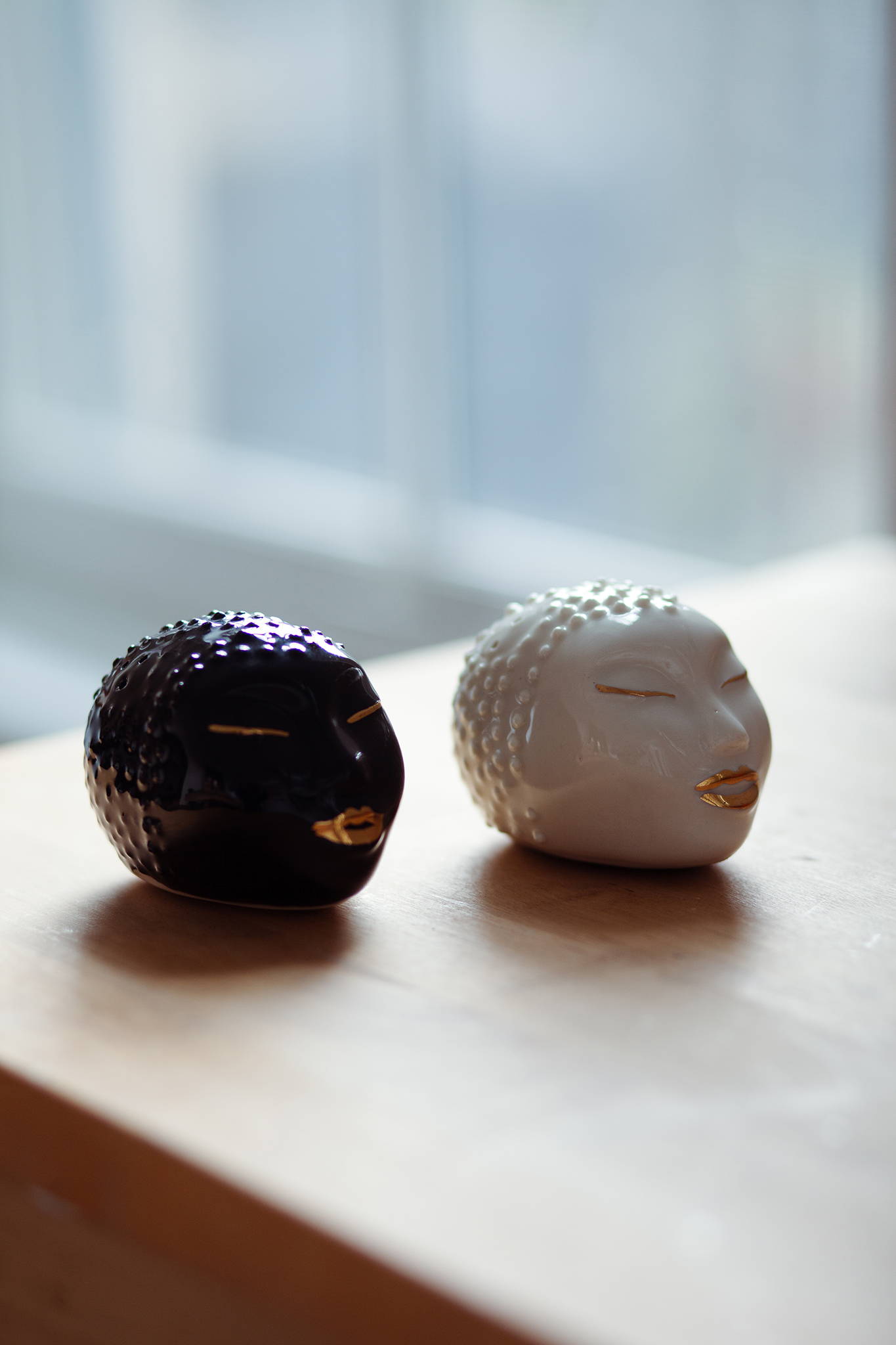 54KIBO: WHAT INSPIRED YOUR UNIQUE DESIGNS AND HOW DO YOU NARROW YOUR FOCUS?
DB: I grew up in rural Jamaica and went to school on a farm, close to a beach. It's easy to find inspiration in Jamaica's natural beauty which is the basis of most of my work. The island and people have such rich history and culture that have inspired the Dance hall Queen Salt and Pepper shakers or Wise Rasta Cups. Like our motto "Out of Many One People", my concepts are influenced by so many international design philosophies that I've experienced, like Scandinavian design, mid-century modern design, and West African design. As a result, my work is an amalgamation, a melting pot of these influences, as seen through my eyes.
Narrowing down has been difficult, to say the least! But I write down all my ideas and tackle the one that pulls at me the most. This is very hard, but I've realized that it must be done to complete my projects. Other times, I may have a client that requests something specific but it is usually something from my long list, so it's a win-win!
54KIBO: FAVORITE ITEM IN YOUR COLLECTION? AND WHAT'S NEXT FOR YOUR STUDIO?
DB: I love them all! I love each one for a different reason. But I LOVE my Wise Rasta cups because of what it represents culturally and the way it took me out of my comfort zone to embrace sculpting as I've never done before. But the piece I use 'almost' every day is the philodendron salad plate from the FLORA collection. It breaks up the mundane and makes you smile, and that's why I love making products. I get to make someone a little bit happier when they use them. My company was founded on the premise of living the life you love and loving the life you live because we all deserve to live life with JOY!
So many concepts, but I'm most excited about re-focusing on my light fixtures and launching artisanal wall tiles next year, along with doing collaborations with fellow Jamaican Designers.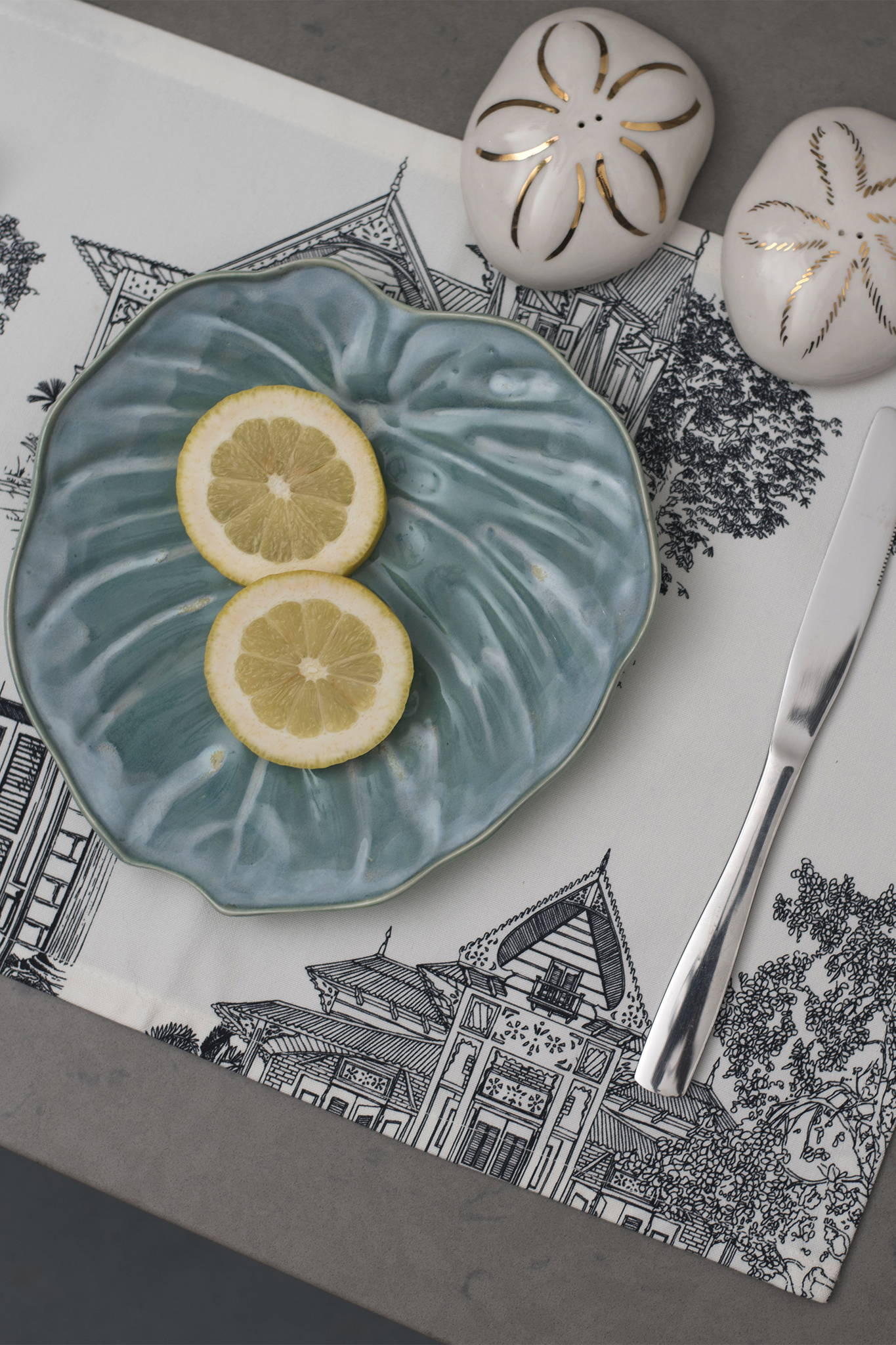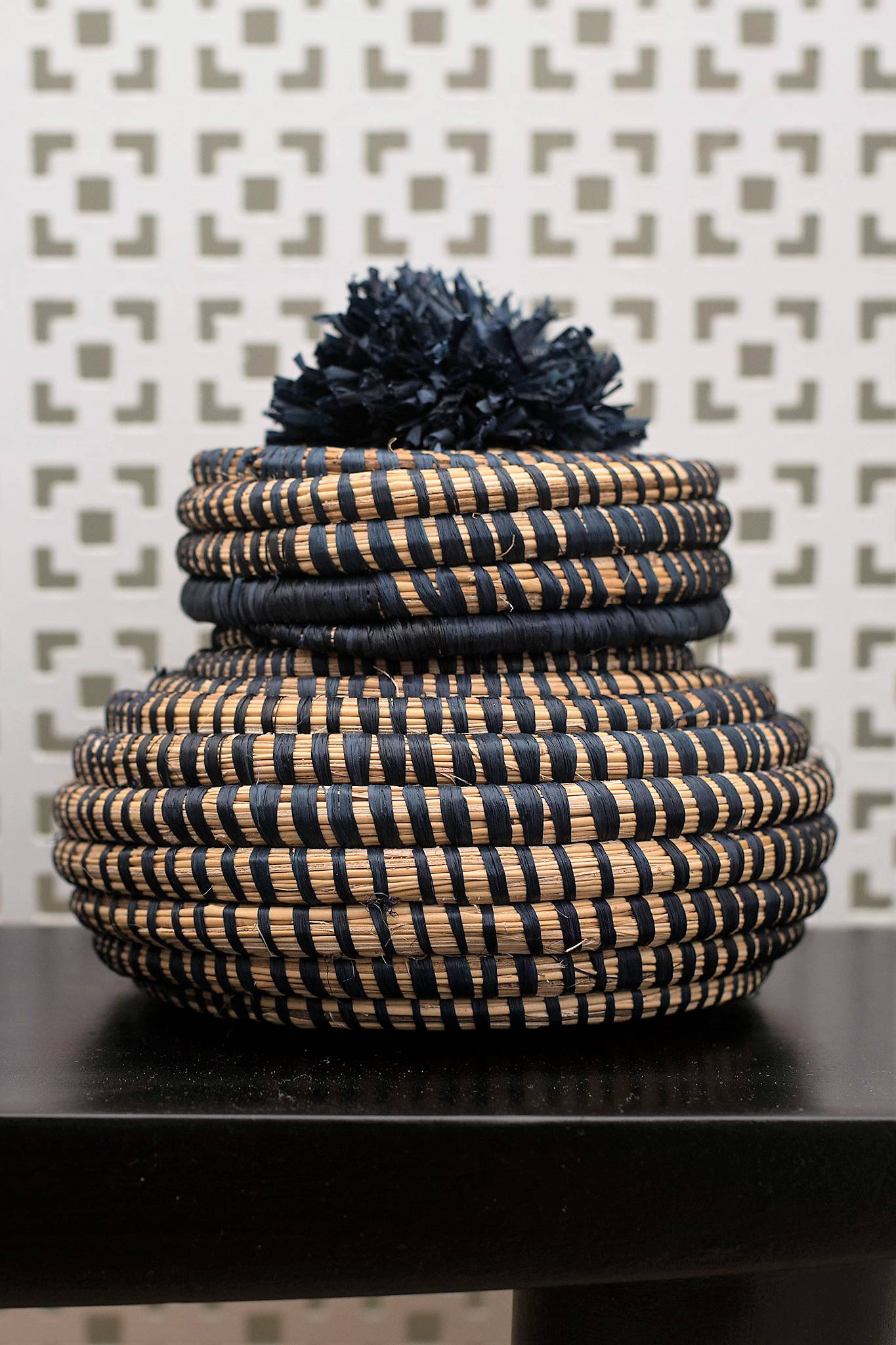 54KIBO: FAVORITE ITEMS ON 54KIBO? AND WHY?
DB: There are just SO many! Like the Nala Pom Pom Box reminds me of home, the woven baskets remind me of lost traditions and old memories, watching ladies weave baskets on the road while growing up and it makes me happy to see that these traditions are still being celebrated and admired. I also love the woven necklace pendant lighting, milo armchair, and the djembe tables, which like the Nala Pom Pom Box, you can see the tradition and craftsmanship. I recommend exploring every page on the site!
---