On June 19, 1865, a Union General rode into Galveston, Texas to inform enslaved people that the Civil War had ended and slavery had been abolished. Each year following, annual celebrations grew as former enslaved people and their descendants celebrated "Juneteenth" also known as "Freedom Day" or "Emancipation Day". Many families marked the occasion with food, prayer, and for some, annual pilgrimages to Galveston. In 1872, a group of black ministers and businessmen in Houston came together to purchase 10 acres of land which they named Emancipation Park in order to create a site for the annual celebrations. The holiday is now recognized in 45 states, with events around the country, including parades, festivals, and various large events that include the community and local businesses. While Galveston is still the location for many annual Juneteenth events, there is a growing national interest for observance; and although the COVID-19 pandemic has limited in-person parties this year, this meaningful day may now be more widely recognized than ever.
COMING TOGETHER IN 2020
While Juneteenth has been celebrated for 155 years, 2020 will be one of the most poignant years for the holiday in recent history. This year, the month of June has been met with international protests sparked by the killing of George Floyd on May 25th, and the significance of Juneteenth has been brought to the forefront as Black Americans and allies of all races shout their cries that Black Lives Matter. These powerful protests have sparked calls for widespread systemic reform, and America is now forced to confront the fact that deep inequality still exists. Structural racism can no longer be ignored and this year's Juneteenth is met with a mixture of joy and pain for many. This will be a time to stand in remembrance, solidarity and protest as the meaning of the holiday is put into the context of nationwide marches for justice.
JUNETEENTH RECOGNIZED BY U.S. COMPANIES AS A NATIONAL HOLIDAY
This year many large companies have stood up to recognize Juneteenth as a paid company holiday. Twitter and Square were among recent adopoters of the holiday, followed by Nike, Glossier, Postmates, Buzzfeed, and the NFL to name a few. The protests and calls for reform have put pressure on many companies and brands across the country to recognize the significance of this day in history, with more rising to the occasion daily. Several Black academics including Kevin L. James, Dean of North Carolina A&T State University's Business School and Meredith Clark, Assistant Professor of Media Studies at The University of Virginia are saying that this is a step in the right direction as the U.S. grapples with how to move forward after centuries of injustice.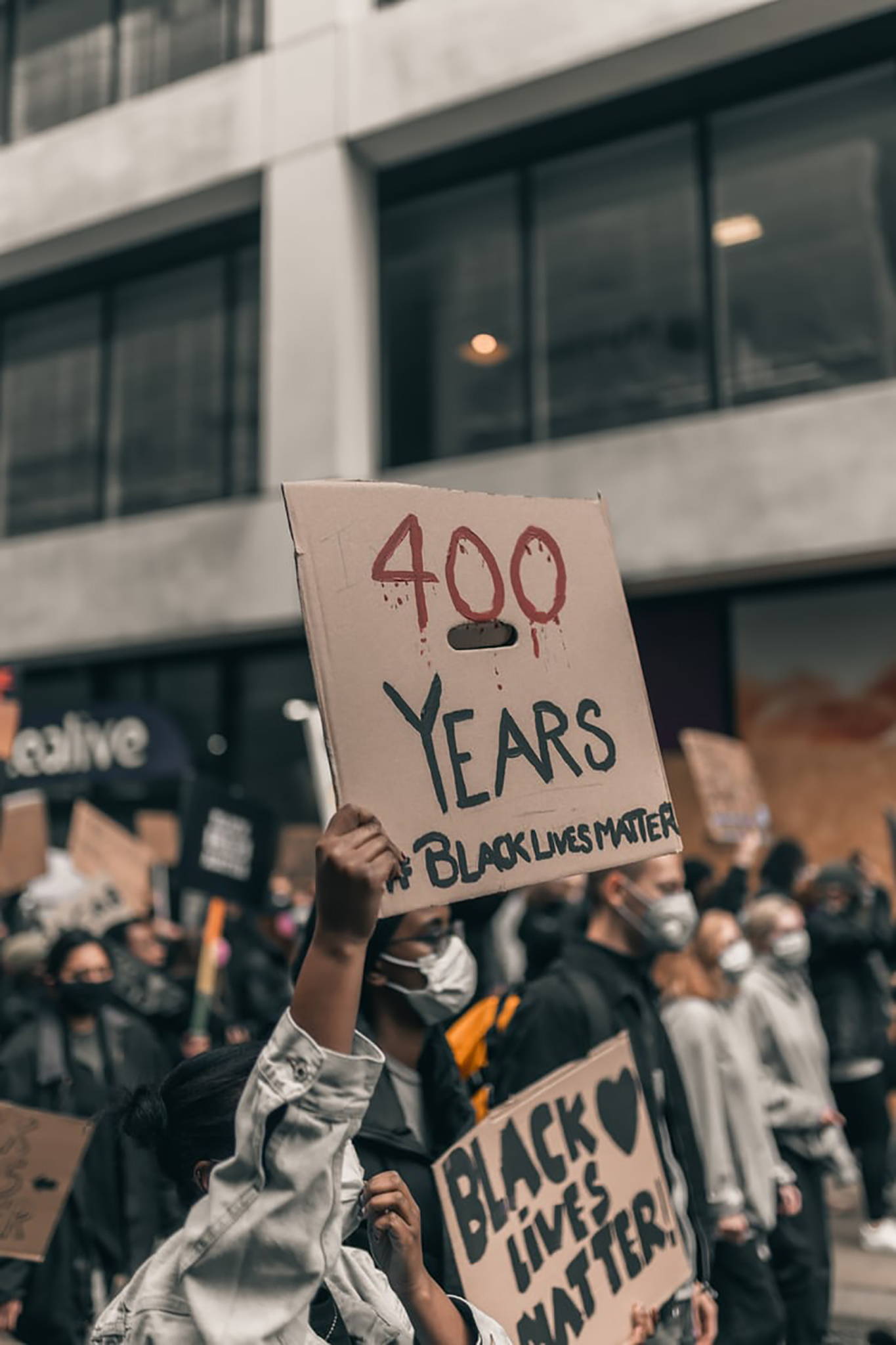 HOW WILL JUNETEENTH BE CELEBRATED THIS YEAR?  
While most large gatherings are not allowed this year, organizations around the country have been finding new ways to mark the festivities. Virtual events will be held by the African American Museum of Iowa and a virtual music festival is taking place online with many more options to join in, listed here.
For states that are farther along in reopening, there are in-person events scheduled such as the annual parade in Denver among others. Despite the circumstances, there are many ways to engage and come together in a time of isolation and uncertainty.
We plan to watch Miss Juneteenth, which will be released on Friday, June 19, 2020.
SUPPORTING BLACK-OWNED SMALL BUSINESSES
Whether your voice is quiet or loud, communication and action in all forms is imperative during this time. Use the resources that are available online and in books, for example, to expand your knowledge by exploring outside of your comfort zone.
There have been tons of publications and blogs who have created short lists of Black-owned small businesses in our industry, home decor and interior design. These lists are great tools to use in order to further economic equality in this country.
At 54kibo, we have made it our mission to provide you with streamlined access to contemporary African decor for the home. Our collection pieces are made by designers from Africa and its diaspora in the U.S., the Caribbean and Europe, who celebrate and carry on the design traditions and stories of their ancestors by reshaping them into stylish and beautifully crafted pieces for the home. For example, Dana Baughaus' porcelain ceramic collection, including sand dollar salt and pepper shakers, sea biscuit bowls, and philodendron salad plates, is inspired by her Jamaican roots and surroundings. Or Haitian fabric makers Yael et Valerie who have captured Port-au-Prince's unique architecture on these table placemats.
Before you open up your doors to contemporary African design, check out our tips, or reach out to us directly with any questions. We've designed our site to be an inspiring and calming journey for you to explore, and we are here to support.