Ndebele Art Painting Inspiration
EXPLORE THE INFLUENCE OF SOUTH AFRICAN NDEBELE ART ON DESIGN

Each item in our collection is tied to inspiration from Africa and the diaspora. One of the most iconic is Modern Gesture's Ndebele Necklace Pendant light, inspired by the Ndebele of South Africa. The Ndebele's are part of the larger Nguni who make up about two thirds of South Africa's population and are mostly based in Mpumalanga and the Northern Province of South Africa; as well as in Botswana and Zimbabwe. We take a closer look at Ndebele art painting and its influence on design as well as the work of Esther Mahlangu, one of the most prominent South African artists.
For traditional occasions, Ndebele women adorn themselves in clothing and jewelry that represents their wealth and social status. Married women dress in the most elaborate fashion, wearing beaded grass hoops and stacking copper and brass rings around their arms and necks to symbolize their devotion to family.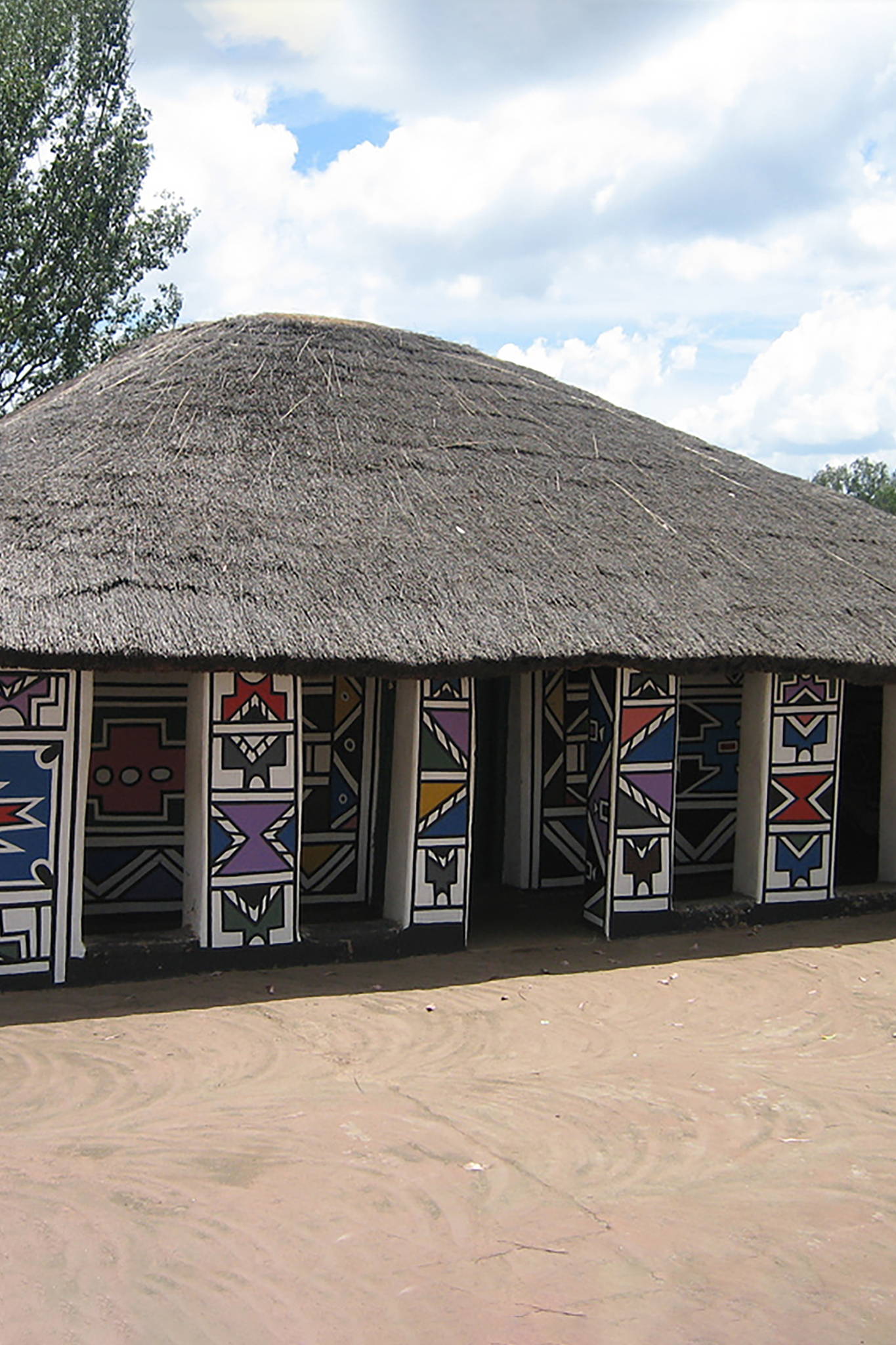 In addition to jewelry, the Ndebele are known for house mural painting dating back to the 19th century. The bright, sharp geometric designs are all hand painted without use of rulers or other tools. The vivid colors and bold designs express the personality, style, values and prayers of the household.


DR ESTHER MAHLANGU: NDEBELE ICON
Dr Mahlangu is a prominent artist and the first Ndebele woman to transfer Ndebele designs to art canvas. Known for bold large-scale contemporary Ndebele art, her work has gained international recognition. One of her iconic works is the first african art car for BMW following those of artists like Andy Warhol.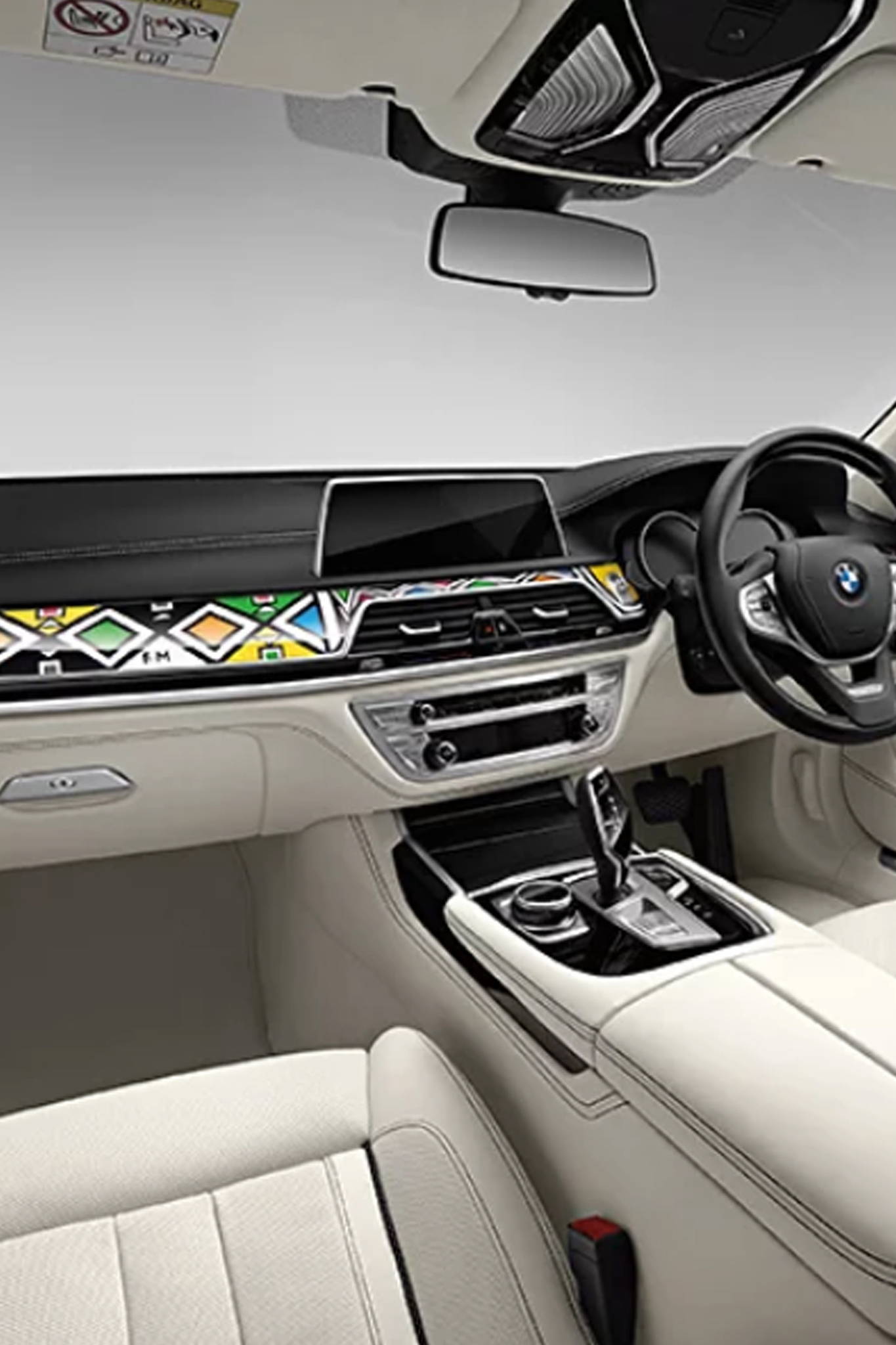 Image courtesy of designboom.com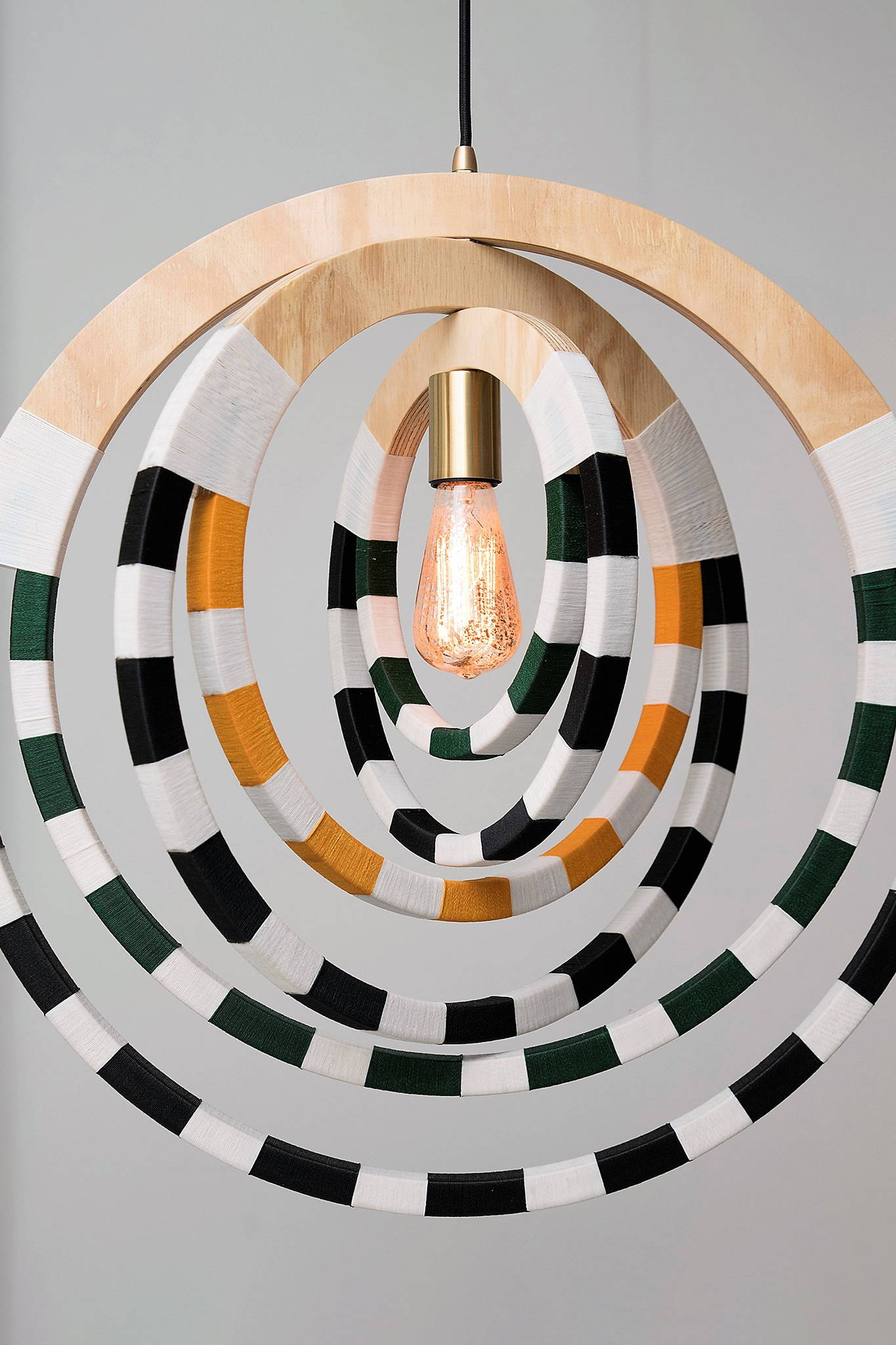 NDEBELE LIGHTS - INSPIRATION
The unique ceiling lights made by Candice Lawrence of Modern Gesture were inspired by the heritage of the Ndebele. Spinning and stacking much like Ndebele jewelry these modern light fixtures showcase beautiful contemporary African design. Made for a modern home, the Modern Gesture light fixtures bring Ndebele history to life, with home decor that can be enjoyed around the world.
---