DECOR TRENDS: STYLE YOUR OFFICE SPACE

Creating a functional and enjoyable home office space can be tricky, especially if you live in an apartment where extra space is hard to come by, but carving out a dedicated workspace can help with productivity, dividing your home into areas with purpose. It's important to make your work station a place you enjoy being, with fun accent pieces and useful storage solutions so you feel excited to sit down and get to business.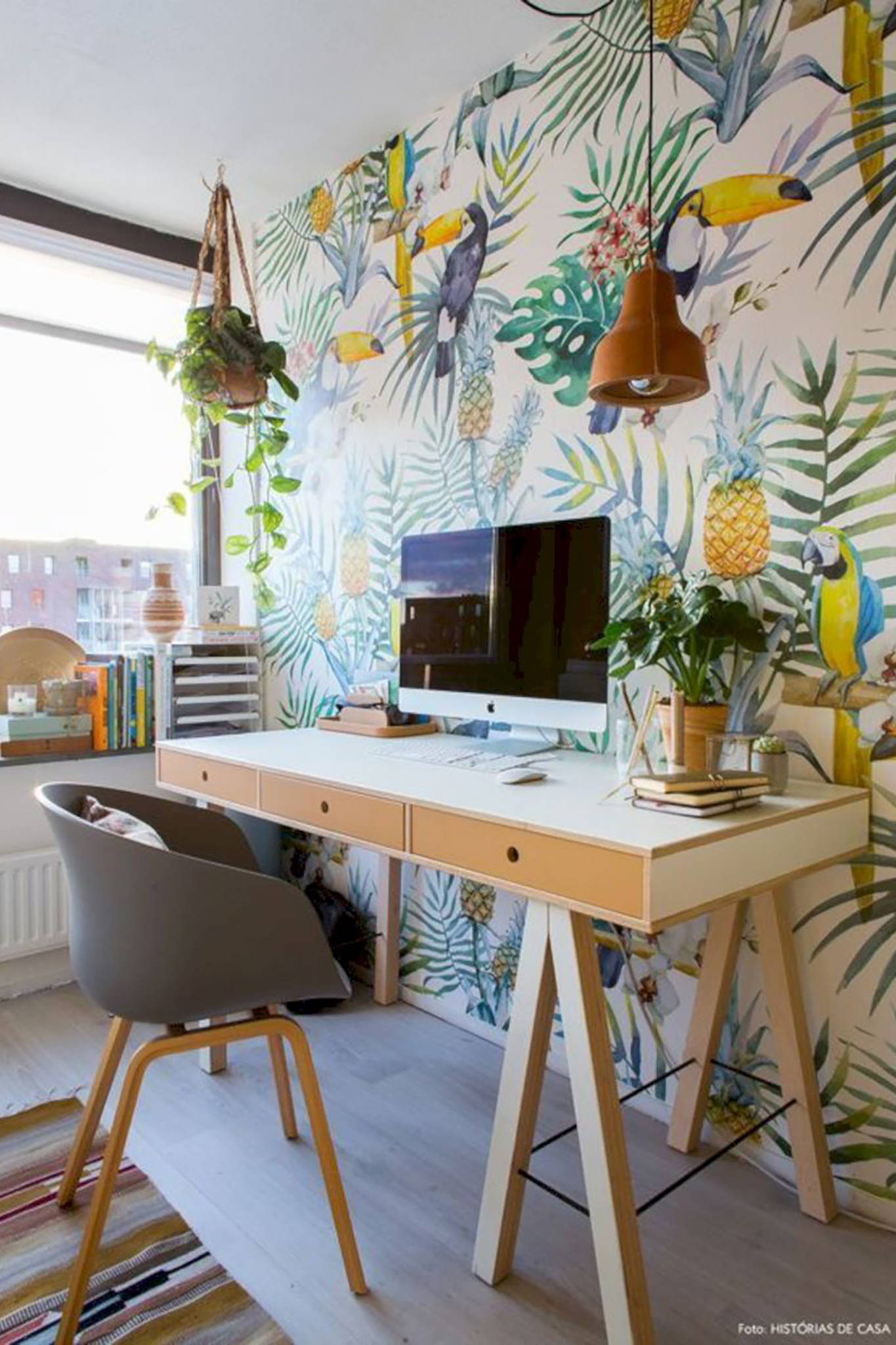 Image credit: Decoratrend
Sometimes desk chairs can get uncomfortable after working for a few hours. Adding a supportive pillow can help ease the tension and also brighten up your workspace. Try a whimsical design like these handmade pillows from South Africa.
GET CREATIVE: ULA TABLE LAMP
Don't be afraid to get creative with lighting. A nice desk lamp will add warmth, making your desk more inviting, and even a place where you no longer want to procrastinate. The Ula Table Lamp casts energetic shadows through it's perforated design, which will transport you to Morocco, making working from home feel more like a getaway.
GET ARTSY: THE ADJOA PRINT
No one said work couldn't be fun. Finding the right wall art can help you feel empowered as you crunch the numbers, making you more productive and confident. The Adjoa print featuring a strong woman will be your inspiration! Meaning "born on Monday", you too can feel like it's time to be reborn each week and face the challenges ahead.
GET SMART: STORAGE BASKETS
Small baskets can be a perfect place to stash desk objects. These colorful baskets are handmade by local weavers in Rwanda and feature natural fibers and organic dye with no harmful chemicals so you can feel good about your purchase at the same time.
---