Baw Pot Shoulder Bag
DESCRIPTION
Remarkably lightweight, this unique shoulder bag is an AAKS design classic. The Baw Pot Ruffle bohemian purse keeps a distinctly three-dimensional round shape, flaunting both the colors and the decorative potential of raffia. The casual look of the bag is counterbalanced by elegant leather handles. Perfect as a purse for small essentials, the Baw Pot Ruffle is an epitome of edgy relaxed boho chic. 
DETAILS
CARE
DELIVERY & RETURNS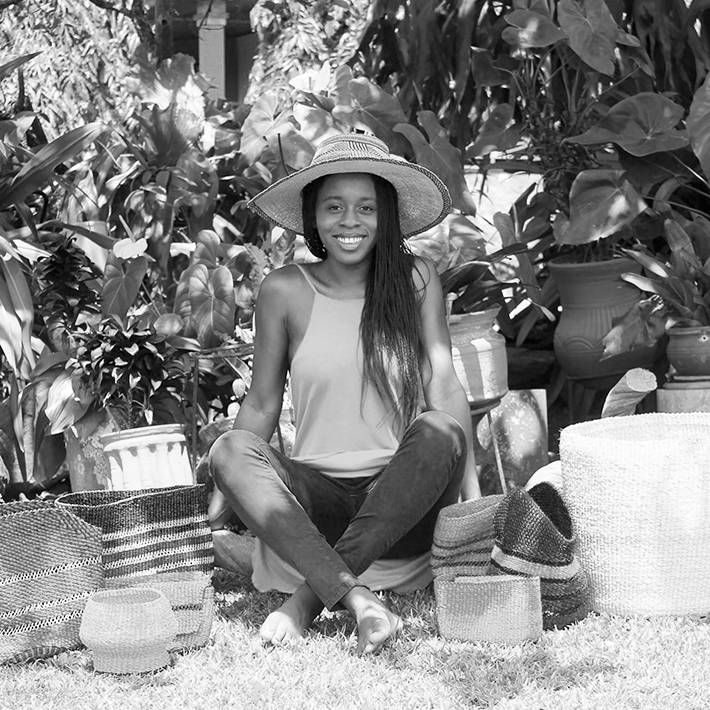 Launched in 2014 by internationally acclaimed designer Akosua Afriyie-Kumi, AAKS handbags from Ghana have reached worldwide renown.

Completely handcrafted in Ghana from locally sourced materials, AAKS bags preserve the long tradition of raffia weaving, unifying it with contemporary design energized with vivid colors. Authentic AAKS designs highlight natural variations in texture and hues of the material while introducing unique, novel forms with each collection.