Chiswe Minimalist Bracelet - Rose
DESCRIPTION
The bold design of the Chiswe Bracelet is meant to impress. With a black double braid rope core tightly wrapped in rose-flecked fiber, this piece makes a strong statement on the wrist. The final touch to this stylish adornment is provided by the signature brass buckle, an elegant yet industrial-inspired finish a tribute to the handcrafted in Africa. 
DETAILS
CARE
DELIVERY & RETURNS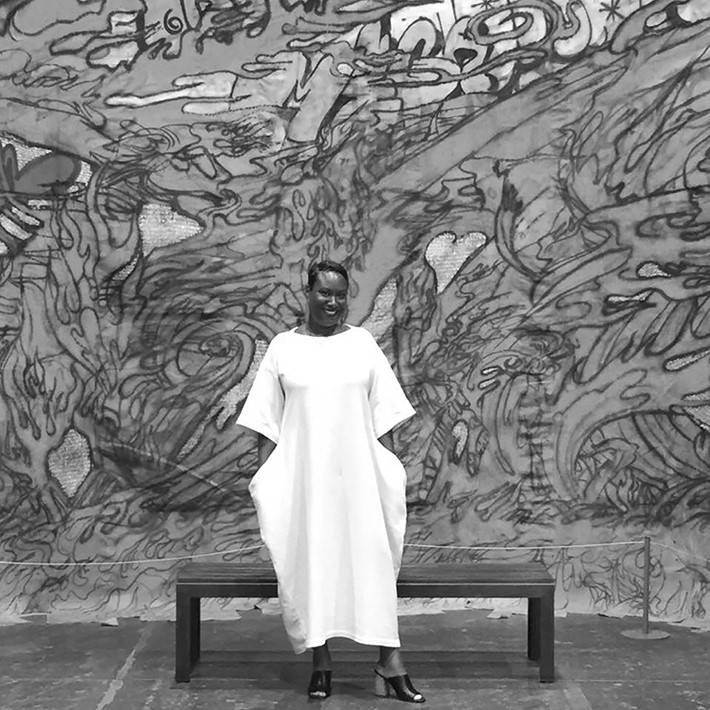 Launched in 2016 by designer Melanie Edmunds, Mweya jewelry collection represents the intersection of contemporary design and South African art. Meaning "soul" in Shona Language, Mweya was inspired by its founder's travels through South Africa, with the country's culture and landscape incorporated into each piece.

Infusing her designs with elements found in African diaspora art, the designer highlights her dedication to simple elegance and excellence in craftsmanship. Handcrafted with bold materials, minimalist Mweya accessories make elegant statement pieces for everyday wear. Being one of a kind, each adornment bears the mark of the Mweya style and refined quality.