Jinja Floor Basket - Obsidian
DESCRIPTION
The Jinja Floor Basket is a stylish storage solution and bold contemporary African design piece. Add this large basket to any room for a globally inspired accent to modern home decor. Made in Uganda and intricately crafted with timeless tradition, each basket comes with a profiled weaver tag. The bold design of natural and black papyrus and sweet grass is created with with organic dye.

This basket can sit on the floor, tucking away towels, blankets or children's toys, or be mounted on the wall using a hang hoop. Safe to use with food.

Approximately 22"" D x 24"" H"
DETAILS
CARE
DELIVERY & RETURNS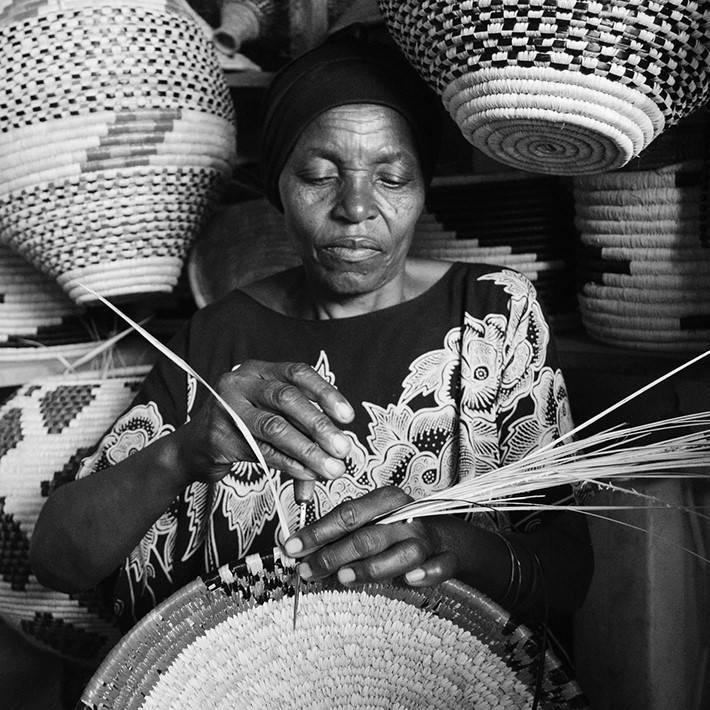 Handwoven by artisans in Uganda. Each basket and furniture piece is a fresh, contemporary take on traditional weaving. Each item represents hours of intricately detailed work and intersects traditional craft with modern living.