Nala Pom Pom Box - Dusk
617566812291
NK503524
AAA Rwanda
DESCRIPTION
The Kazi Nala Pom Pom Box in Dusk is a lovely decorative box perfect for keeping small items. Use this small lidded basket for jewelry storage, or simply as a decorative accent in the living room or bedroom. This uniquely shaped container brings a touch of authentic African basketweaving to modern urban home decor. Weaving together natural colored fiber with deep navy blue, this whimsical basket beautifully integrates contemporary African design with any home decor.

Measures 8" D x 6" H"
DETAILS
CARE
DELIVERY & RETURNS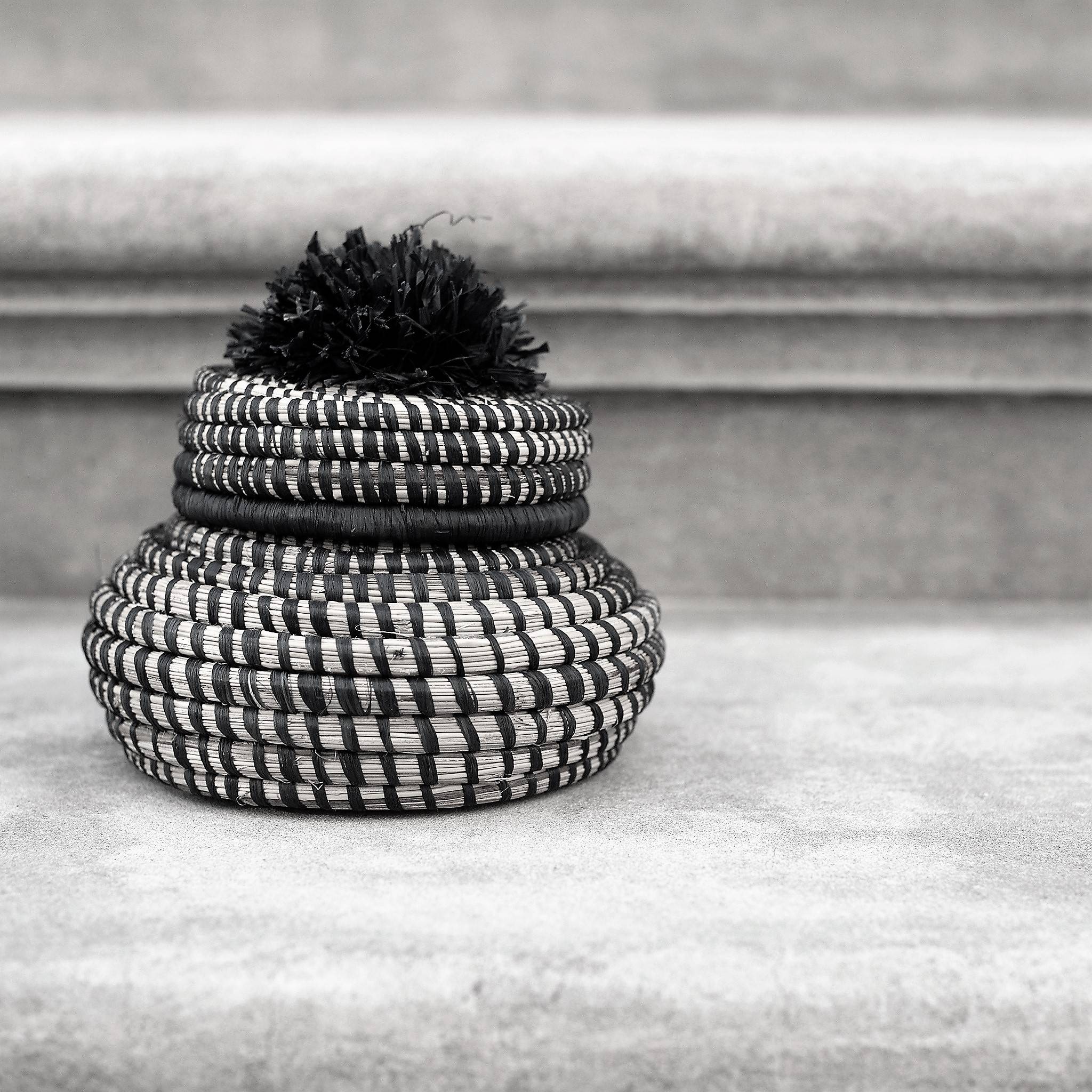 Handwoven by artisans in Rwanda. Each basket represents hours of intricately detailed work and intersects traditional craft with modern living.