Ndebele Necklace Pendant Light - Violet
DESCRIPTION
The Ndebele Necklace Lampshade gets its name from the jewelry that inspired it. Fitting seamlessly into modern home decor, this beautiful Southern African inspired light fixture embodies the shape of a necklace through the use of wooden rings as a representation of wholeness and timelessness.

With a sharp modern design, each layer of this contemporary lampshade is adjustable to any required angle and when all layers are aligned, it can easily be flat packed for storage or moving. 
DETAILS
CARE
DELIVERY & RETURNS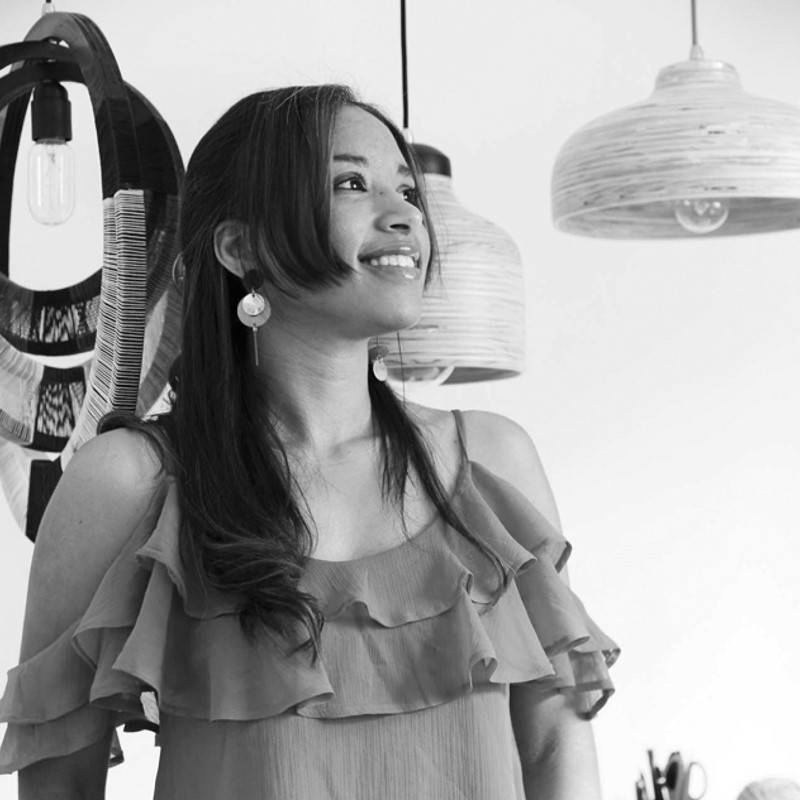 Modern Gesture founder Candice Lawrence has been making a name for herself since she was named a 2015 finalist in the Nandos Hot Young Designer competition in South Africa, giving this Cape Town-based designer a platform to showcase her beautiful African Woven Lampshade which was featured in Vogue Italia 2017 and on Top Billing South Africa in 2016.

Modern Gesture believes in sustainability, using recycled wood offcuts to create spectacular, environmentally conscious pieces. Lawrence is always personally involved in the turning and manufacturing in her workshop in Retreat, Cape Town.