Tintsaba Sisal Basket - Black
DESCRIPTION
Inspired by nature in Swaziland, Tintsaba Sisal baskets are more than a designer item. Culture and tradition are woven into their minimalist design reflecting the timeless aesthetics of African design. Handmade from locally sourced all natural sisal rope, the 9-inch basket is both durable and delicate, made with sleek black-dyed fiber. Perfect as a dining table accent or an entryway table basket for your important items.
DETAILS
CARE
DELIVERY & RETURNS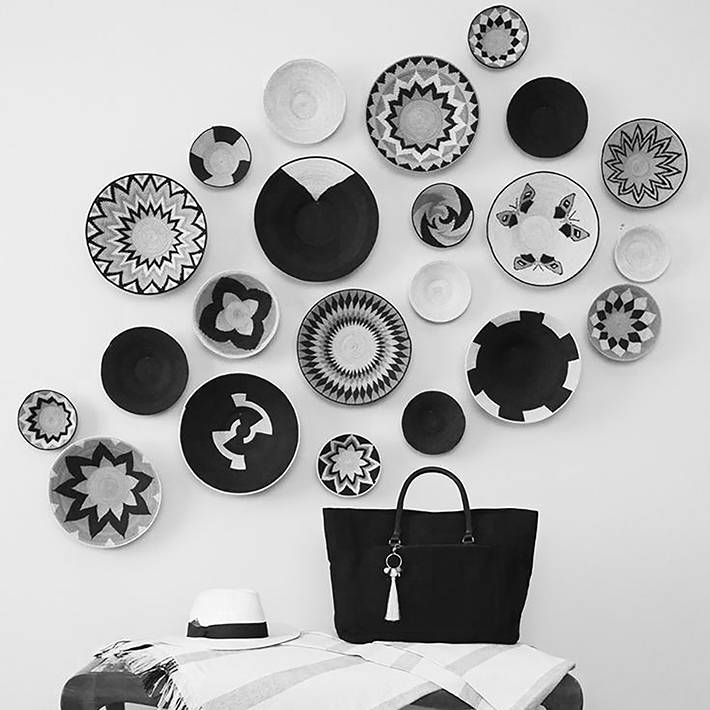 Designed and handmade by Tintsaba. For over 30 years, Tintsaba has been creating beautiful handmade products using Sisal, a succulent agave bush with large fleshy leaves that grows in Swaziland as a weed. Every step of the production is executed by hand using a fine coiling technique, with no chemicals. Established in 1985, the company has trained over 1000 Swazi women in this craft and today it's proud to have 20 internationally recognized Master Weavers.

Recognized around the world for the beauty and the quality of its products, Tintsaba has truly elevated a traditional African craft into the sphere of fine design.