Upcycled Natural Wooden Furniture Designs by Tekura's Audrey Forson
GENERATIONS OF DESIGNERS: BEHIND FAMILY BUSINESS TEKURA

Josephine Forson's passion for creating with her hands and her husband Kweku's support led to the creation of Tekura. Today, Tekura's workshop, showroom and retail outlet in Accra, Ghana showcases beautiful, natural wooden furniture designs and upcycled home decor inspired by Ghanaian artistry and culture. Tekura has spread its roots to now include contributions from local artists.
As a family owned business, Tekura features stunning collections of farmhouse rustic accent wooden furniture, accent wooden tables, contemporary stools and unique home decor accessories. What started in 2000 from Josephine's vision has now grown to include their daughter Audrey who manages their team of 25 local artists who create pieces that are true to the brand and showcase the beauty of local artistry.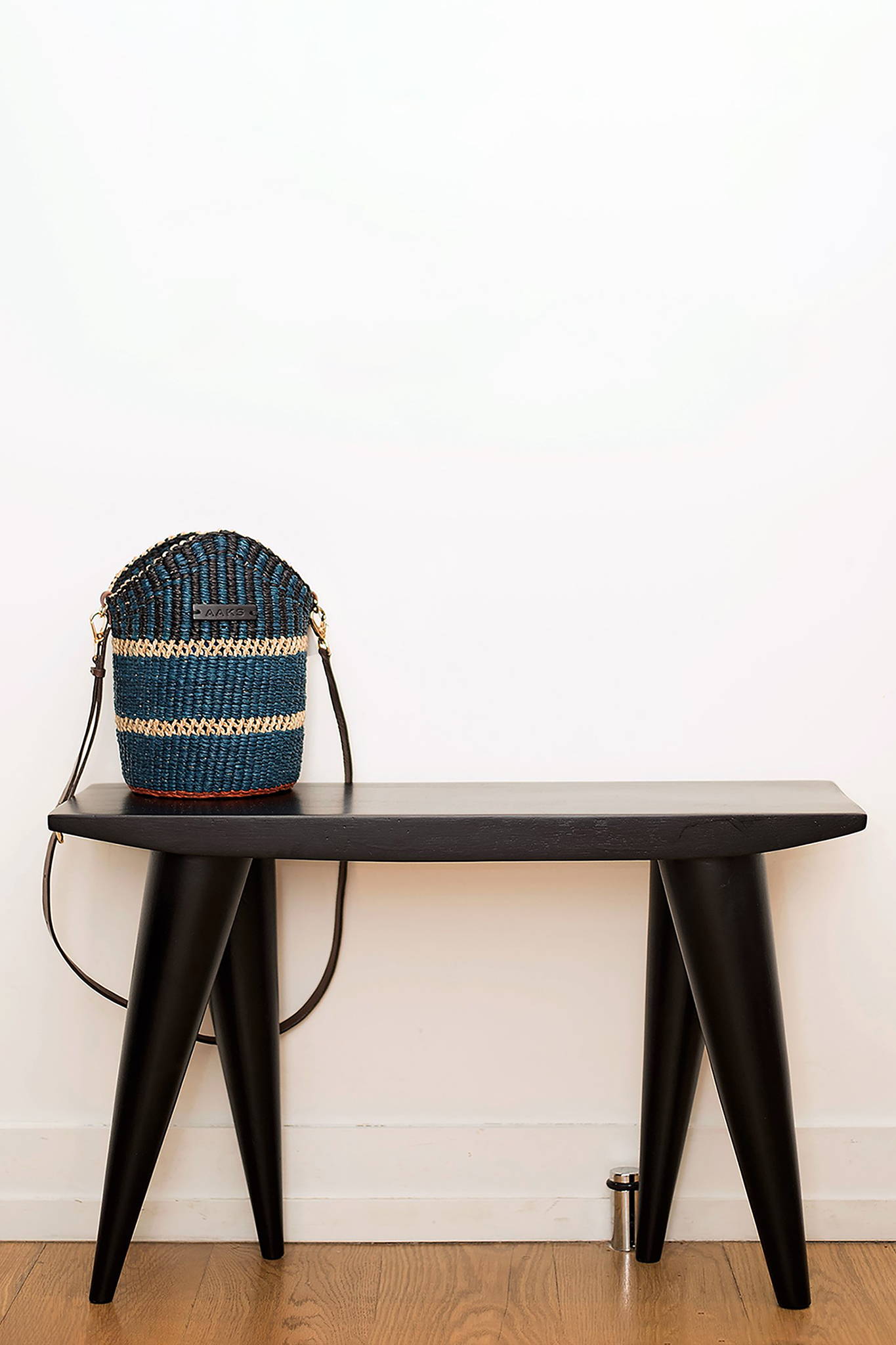 Tekura has exhibited their unique accessories globally in boutiques and galleries in different countries in Africa, Europe and the United States. Their collection is all created using reforested wood that has fallen in the woodlands of Ghana. With help from community partners, Tekura retrieves the wood to create their inspiring upcycled furniture pieces.
While Tekura is proud to be family-owned and operated, its greater vision is to establish itself as a go-to brand for upcycled home decor and accessories. With each handmade piece offered, they hope to provide environmentally-friendly, globally-inspired furniture created using sustainably sourced materials.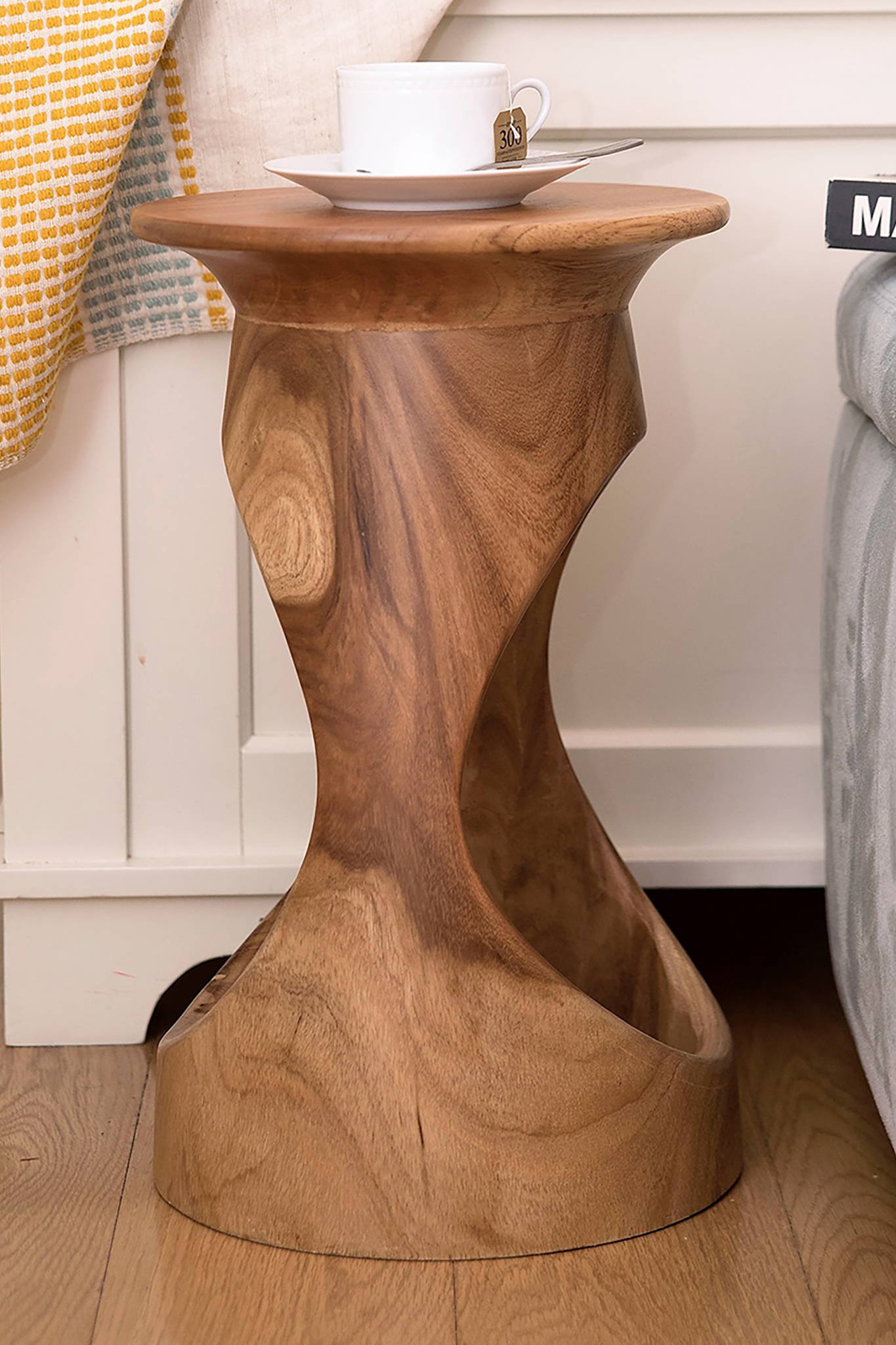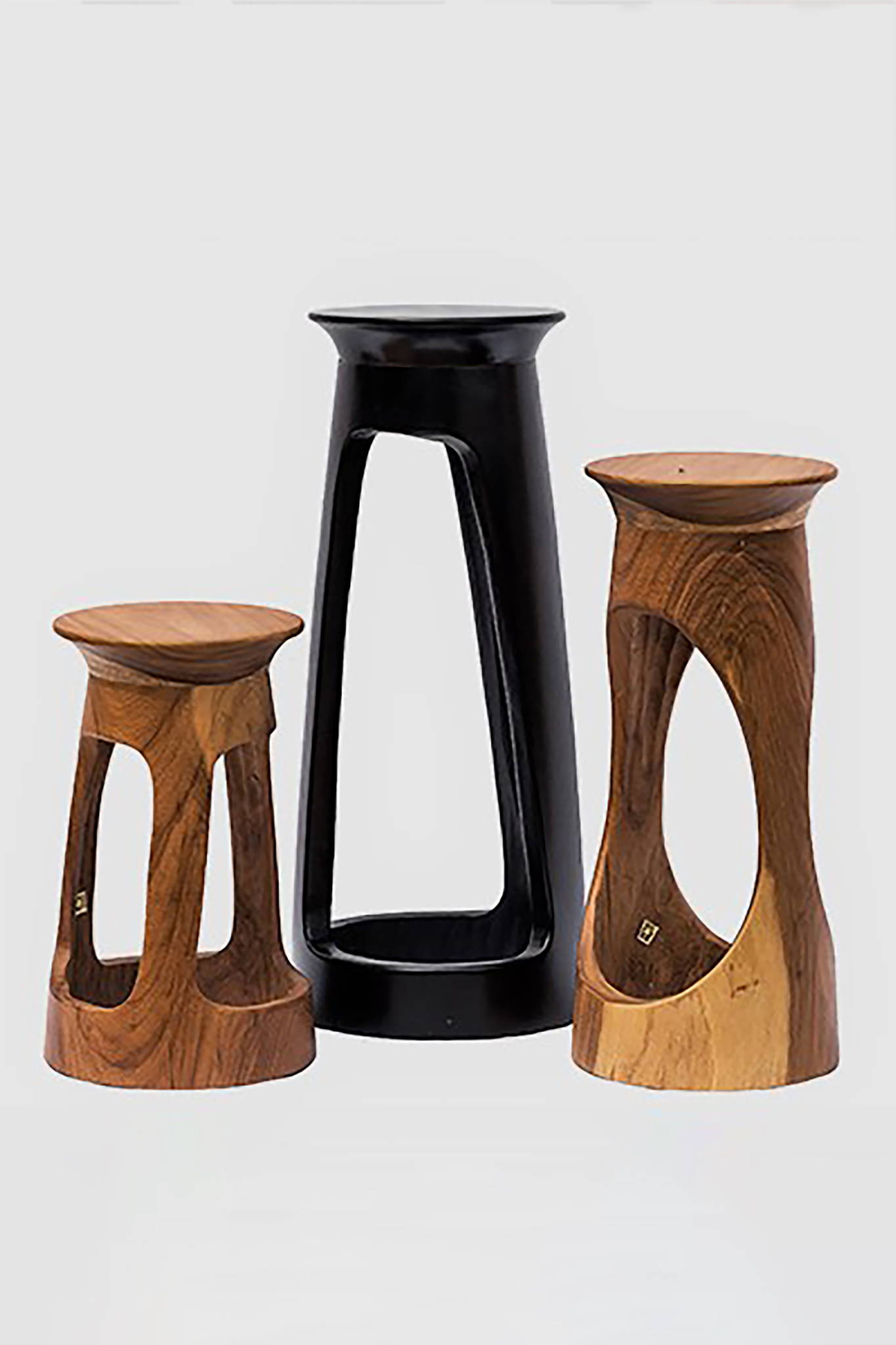 Recently featured in Business of Home, this sleek and modern wooden side table finds its inspiration from the Djembe West African drum. Made of natural wood, these individually carved tables offer the perfect mix of exquisite contemporary design and radiant warmth to bring a modern element of Ghanaian woodworking tradition and home decor upcycled for your living space.
---