Lisa Hunt is a well-known designer, using gold as one of her main influences in creating her masterpieces. Today she's taking us through her journey as a design icon and goes through her creative career, muses, and more!
54KIBO: HOW DO YOU SELECT PATTERNS FOR EACH PIECE?

LH: To date, I have created 3 different series within the Alchemy collection. Alchemy I, II, and III and Cross Sections are all progressions and explorations of the motifs... the possibilities are endless, which is what excites me about continuing the series. In regards to narrowing my focus, I'm not sure if the decision-making is a conscious one beyond what feels right for the composition. I begin by playing with the elements and through adding and subtracting, playing with scale and color the work starts to feel balanced and complete.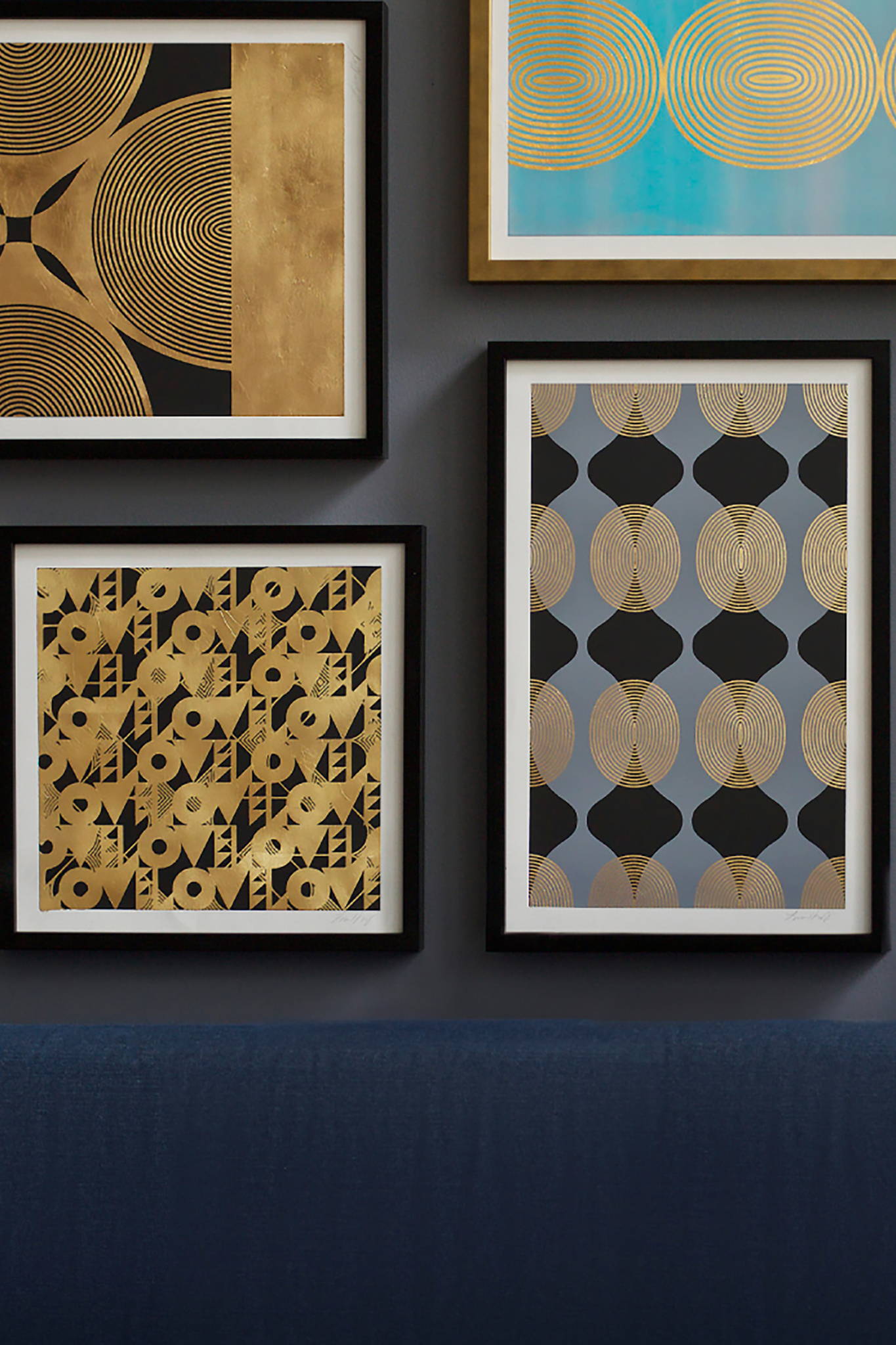 54KIBO: WHY USE GOLD LEAF?
LH: Gold is a part of my memory bank from childhood through adolescence, gold bangles stacked high on the arms of my grandmother who traveled throughout the Caribbean and would wear them during visits to us during the holidays. I was fascinated by their weight, the sound of them clinking, and the warmth they conducted. When I was in middle school, when everyone was wearing gold chains in the '80s, my grandfather gave me my first gold chain and it was everything to me! I felt quite sophisticated and loved the way it felt and looked against my skin. A gold chain was a must for "looking fly"!  
GOLD LEAF & ART
LH: In art school, I discovered the gilded art and artifacts throughout the African diaspora in art history class. At the same time, I also studied the art deco period which usually does not formally attribute the motifs and forms that it "borrowed" from Africa and other cultures. Also, the use of gold in the works of Gustav Klimt in the combination of his layering of the pattern were a big influence at that time. Through trial and error with metallic gold ink, I wasn't satisfied with the results. I wanted something with more luminosity and there isn't an ink that can compare to real 24k gold leaf. The gold also creates a floating effect layered on top of the matte ink. These are some of the touchstones for the use of gold and gold leaf in particular in my work.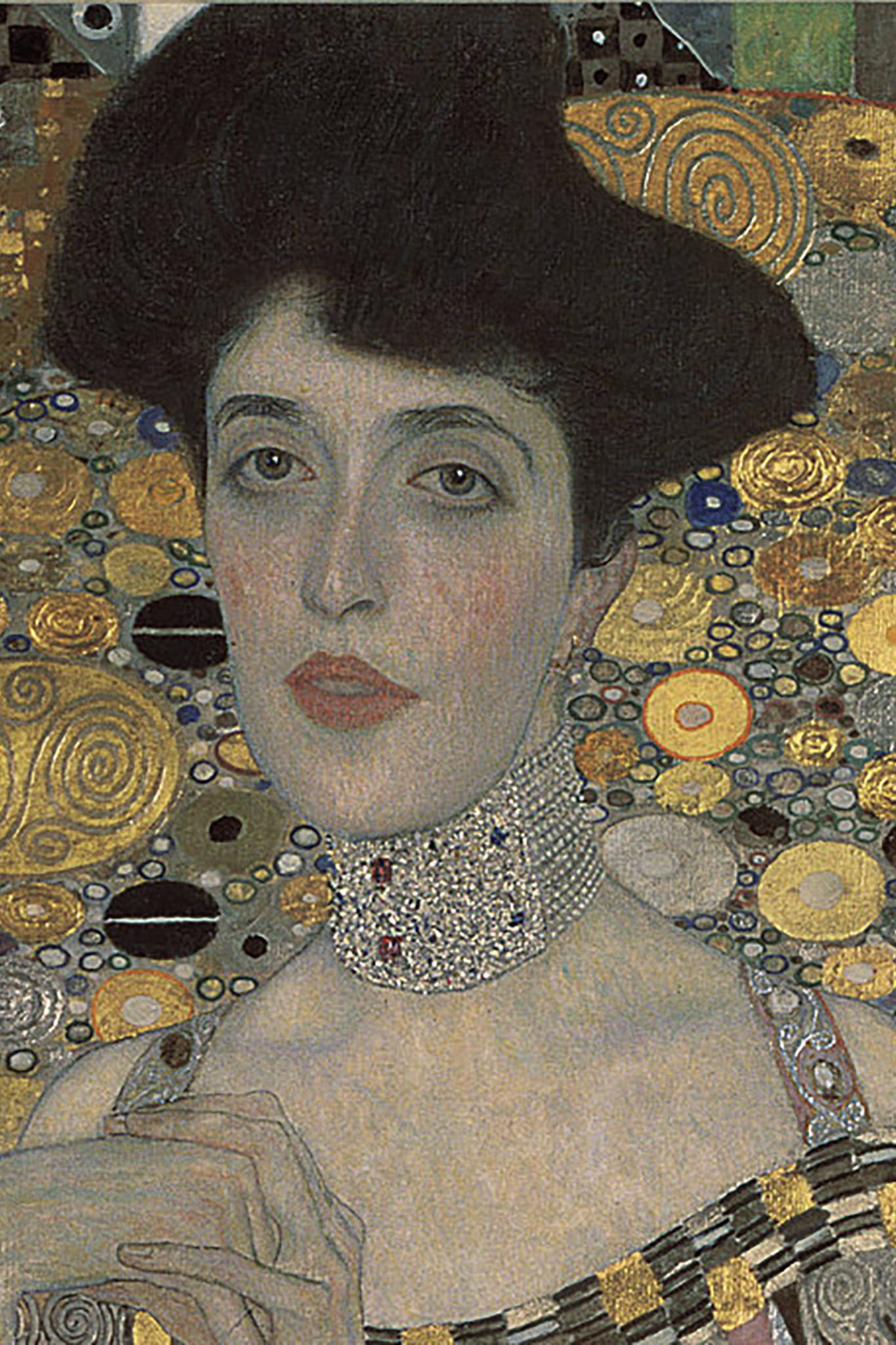 54KIBO: FAVORITE ITEMS ON 54KIBO?
LH: There are so many great items it's hard to choose one! My husband, who is also an artist, and I recently bought our first home and I am looking for items to furnish our home with, creative and unique items that reflect our independent spirits and personal style.
The Ilé Ilà Adunni Pon chair in that bold yellow is calling to me! It looks comfortable and I love the detail in the upholstery and the wood frame. The pattern on the back is so good, it's all in the details!
The Ndebele Necklace Lampshade in emerald has been on my wishlist since I first discovered it and 54kibo about a year ago. I've never seen anything like it before, all the elements work so perfectly together and I can imagine it being a conversation starter installed in our dining room.