CELEBRATE WEDDINGS IN 2020

Throughout history, weddings have always been a special moment of celebration - a time to come together to witness love with family and friends. Let's take a look at some wedding traditions including African wedding traditions and the wedding ceremonies of present day.
A Nigerian wedding ceremony has traditionally marked a time for the families of the bride and groom to join together to become one family. Before the wedding, the groom asks for the bride's hand in marriage and the bride's family is gifted, the equivalent of a dowry, in exchange for their daughter. A gesture called money spraying is used at weddings where guests shower the bride and groom with money, wishing them a prosperous marriage. Another example, the Yoruba ritual, also known as Tasting the Four Elements, is carried out by the bride and groom. It symbolizes "for better or for worse…" and includes tasting cayenne (spiciness), lemon (sourness), vinegar (bitterness), and honey (sweetness). Another tradition that is still practiced today is "tying the knot", in which the bride and groom have their wrists tied together with a Kente cloth, string of cowrie shells, braided grass or decorated rope to symbolize their union.
In earlier periods in the U.S., it was common to have weddings on weekdays as Saturday was considered bad luck. Mondays were for health and Tuesdays were for wealth. Wednesdays were thought to be the best day to have a wedding. Additionally, most weddings took place at high noon which today would seem early. Simple receptions were popular throughout most of the 20th century with parties hosted in homes with light refreshments as couples preferred to save for their honeymoon or a home.
In recent years, weddings across different cultures globally, typically include lavish parties in beautiful rented venues. Guests often walk into rooms filled with hundreds of people, dressed in their best clothes. While these traditions certainly seem to be dated, the uncertainties surrounding COVID-19 have forced couples to think differently in order to tie the knot.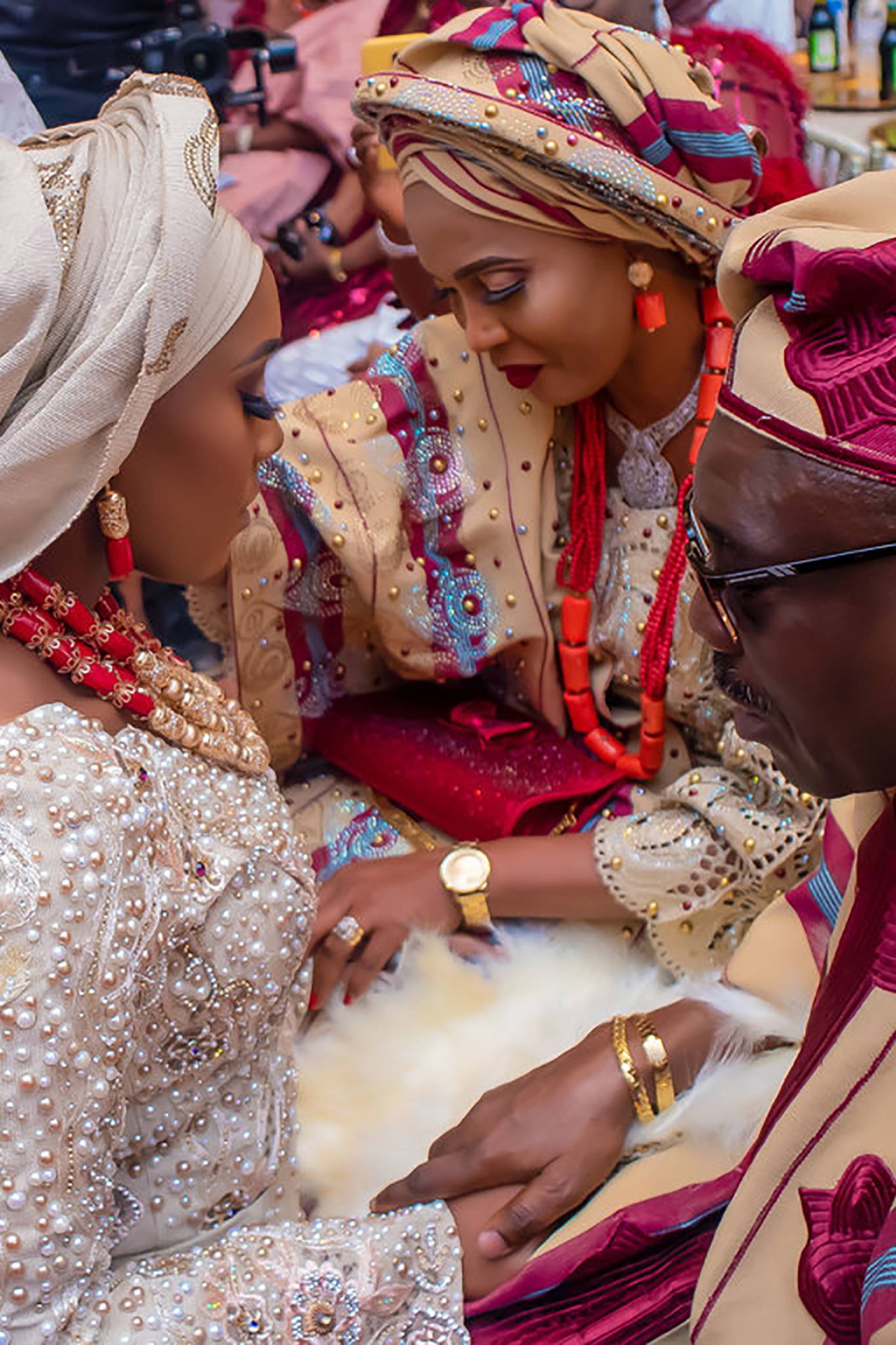 Image credit: New York Times
HOW TO HAVE A WEDDING IN 2020
This is certainly a different year for wedding celebrations. While many couples have opted to postpone until the pandemic clears and they can have the wedding they had always wanted, many couples are now finding that the wedding of their dreams can be held during these uncertain times. Unique and innovative ceremonies have popped up and no doubt, these couples will look back on their day happily.
Some couples are hosting Zoom weddings at home with a "reception" that simply includes a cake. Others are decking out their apartment stoops in flowers, setting a magical backdrop despite the circumstances, and this couple chose to stand as part of history, getting married in the middle of a Black Lives Matter protest - a venue that will be far more meaningful than any hotel ballroom. Joy can still be shared in 2020 even if things aren't expressed as they always were.
INTERIOR DESIGN TIPS FOR NEWLYWEDS
We spent time with Nina Barnieh-Blair, principal of NinaB Designs based out of New York and listened as she gave us the 411 about moving in to a new home - especially some tips for the newlyweds! We'll let you in on a quick one: don't end up in an argument about table position! Read more here.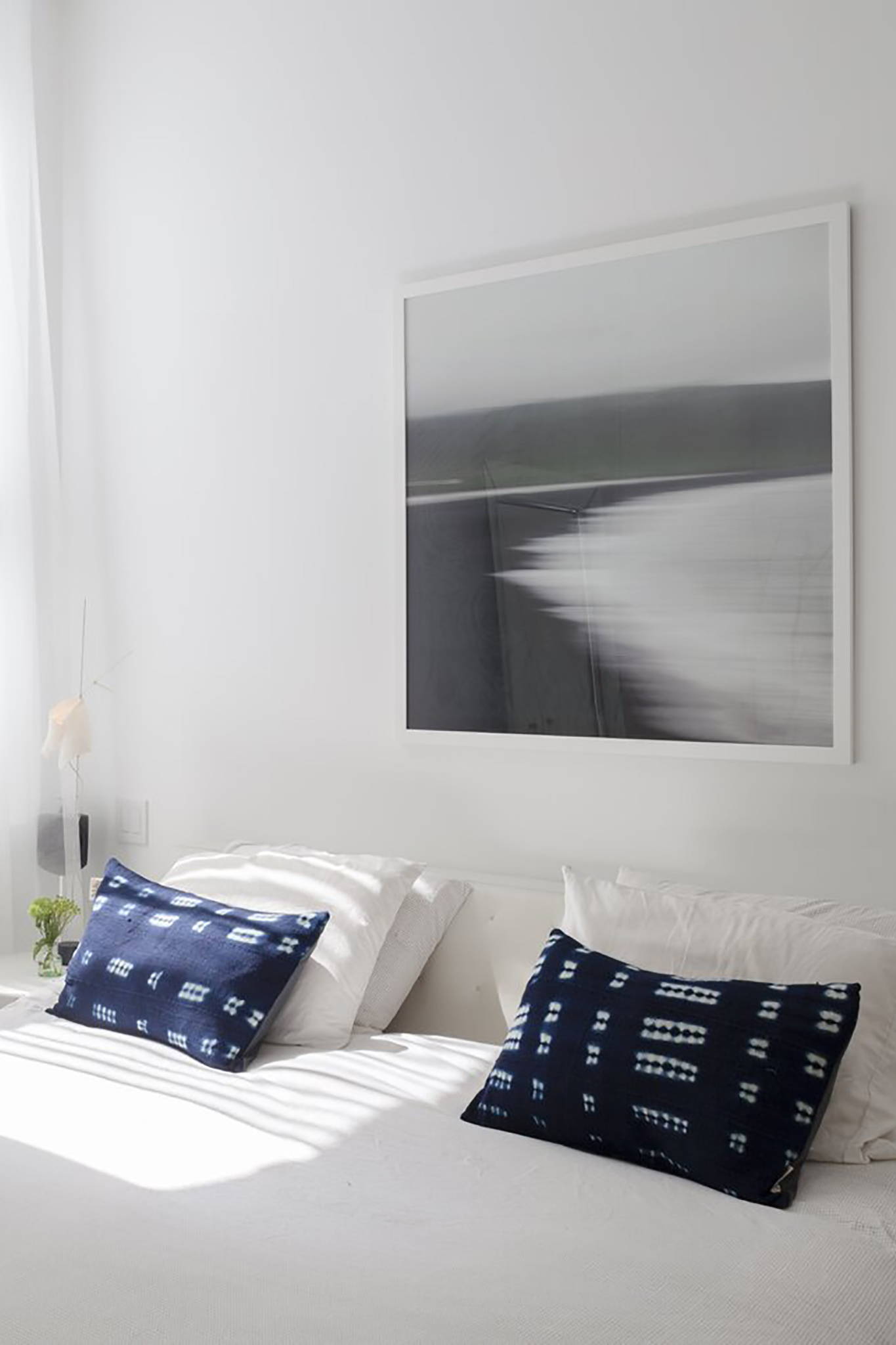 Image credit: NinaB Designs
54KIBO WEDDING GIFT GUIDE 2020
This year, 54kibo has put together a gift guide for the bride and groom who love to travel, unique pieces from around the globe crafted by artists who derive inspiration from their African roots. Our collection includes pieces that keep sustainability top of mind, from environmentally-friendly practices in the creation and packaging to socially-conscious pillars of their business such as employment and empowerment of individuals in their local community.

Take advantage of 54kibo's free shipping within the contiguous United States and send the newly wedded couple a gift that will stand out, like handmade ceramics they can enjoy daily or bring out when entertaining (hopefully soon!). For couples who don't spend as much time in the kitchen, perhaps a woven basket to hold towels or a woven throw .
---