HANDCRAFTED RAFFIA BAGS BY AAKS FOUNDER
AKOSUA AFRYIE-KUMI

Akosua Afryie-Kumi grew up in Ghana using basket bags for everything. She often found herself thinking of ways these bags could be improved, and coming from a family of entrepreneurs she soon found herself exploring raffia as a material to make her own basket bags. Using this organic, natural, renewable and biodegrable material made perfect sense and AAKS was born, introducing the world to traditional Ghanaian weaving techniuques while also creating sustainable jobs in Africa.
"The time was ripe for me to create my own unique bag with foldable, leather-like qualities so I could travel with it. I also wanted something colourful to reflect my energy and colourful upbringing."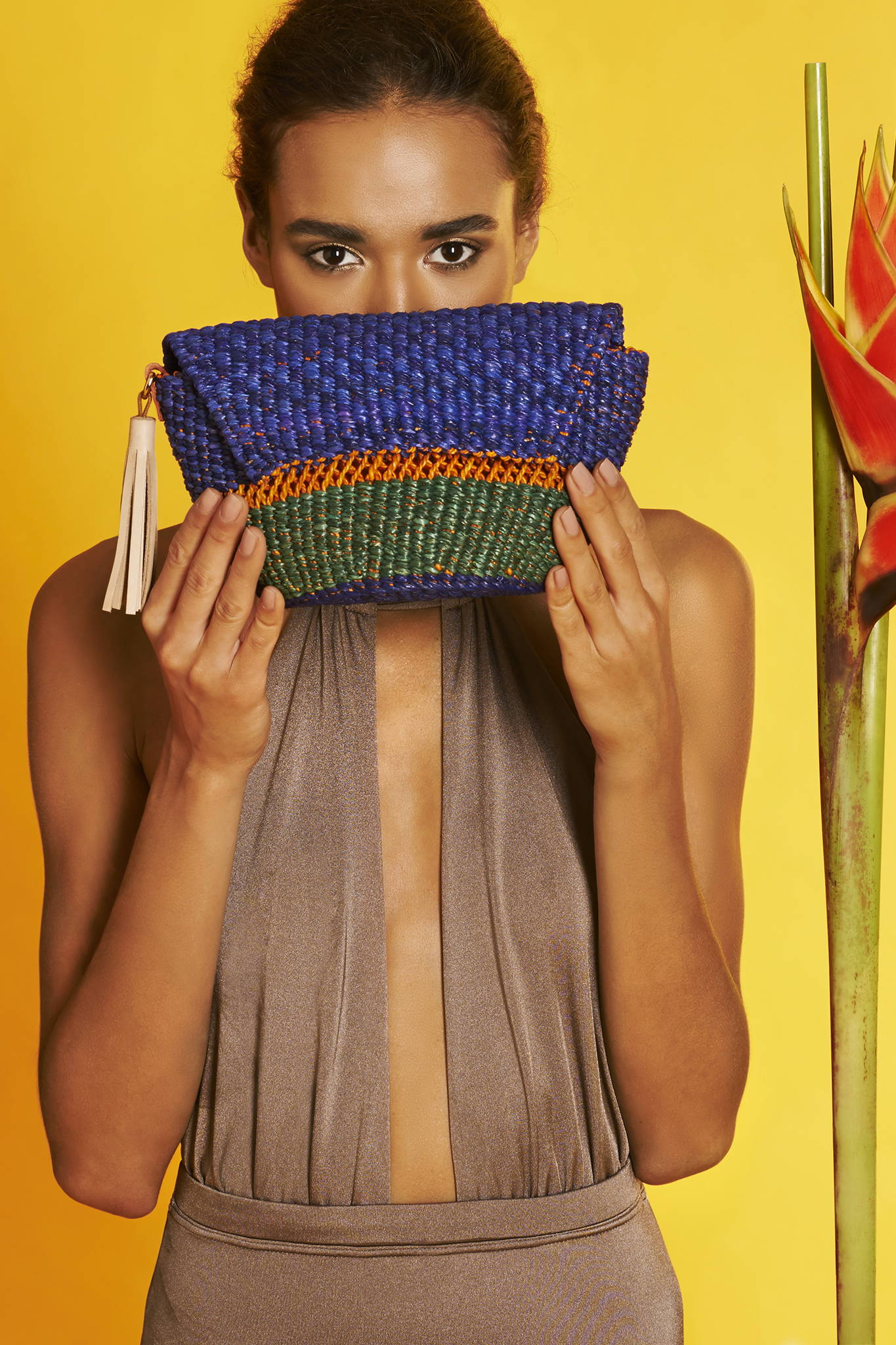 Ghana is quickly becoming an internationally recognized creative hub. Traditional techniques such as tie-dye, weaving and batik are having a revival, setting the stage for an emerging market of African fashion and accessories. Using sustainable materials, AAKS creates beautiful, vibrantly colored, handcrafted luxury handbags.
The AAKS design philosophy is craftsmanship, authenticity and ethical values. Each piece tells a story of where it came from while being globally influenced. Akosua Afriyie-Kumi oversees every stage of the production process to ensure that her products are worthy of the brand and its mission.