When giving home tours, people so often get to the dining room and simply say, "oh we barely ever use this room" and move along. How can the dining room get more love and become more than just a special occasion space? Lighting, wall art, and accent pieces are what makes a cold formal dining room an essential part of your home. Taking the time to sit down and eat with friends and family makes people feel happier and fulfilled, and creating a welcoming space to gather over meals is always rewarding!
The best way to turn an austere dining room into a warm part of your home is through lighting, conversation sparking dining and tableware with personal touches. Today's modern dining rooms incorporate minimalist furniture, including sleek wooden tables and mid-century style chairs with textures and prints that show off personal style, moving the cookie cutter mid-century modern trend into being more personal and accessible. Today's trends are about mixing traditional pieces with modern, unique accents. The dining room should be as fun as the rest of your home.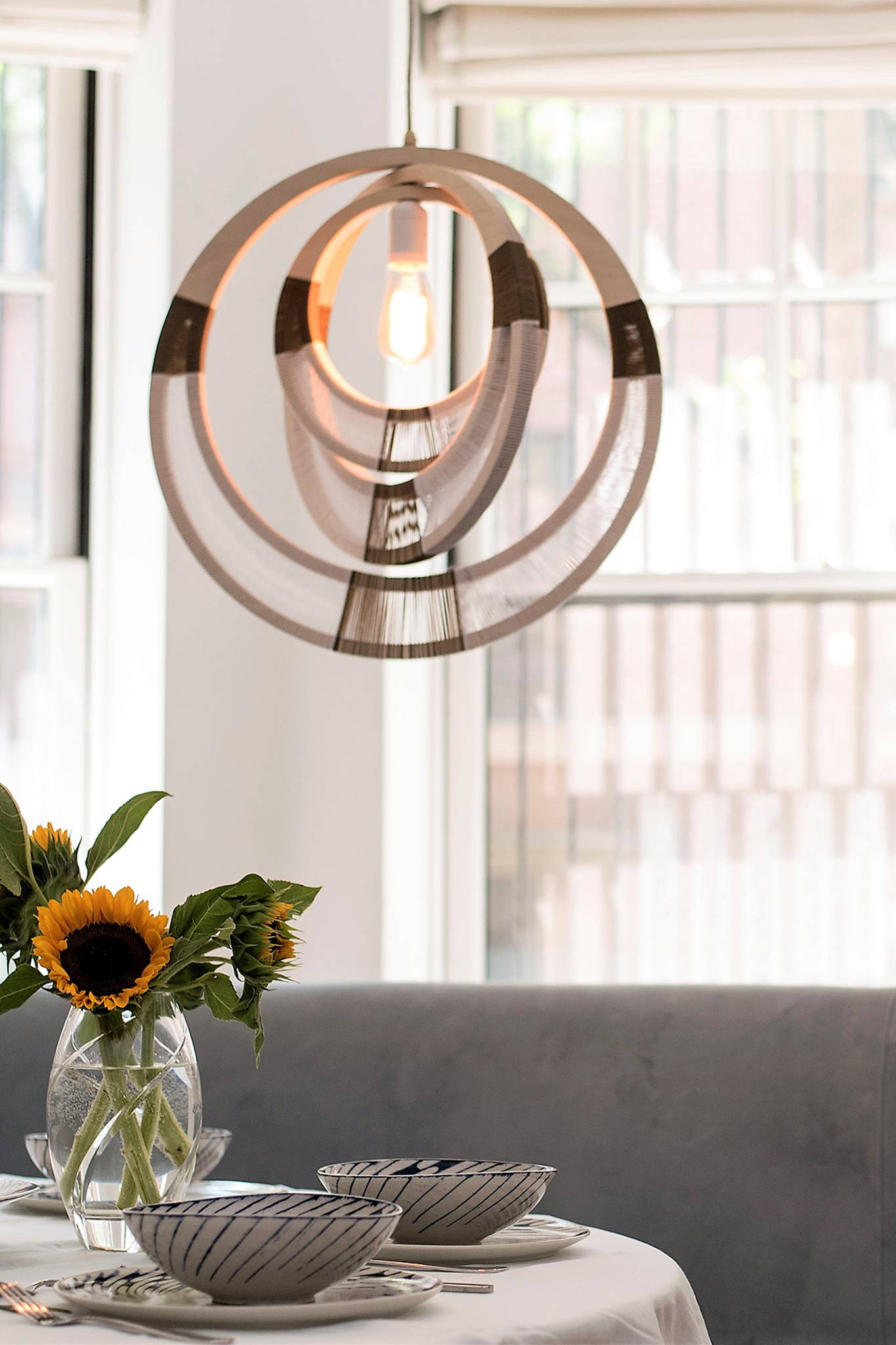 BOLD STATEMENT LIGHTING
The dining room is a great space to incorporate bold statement lighting. This beautiful, handmade Necklace Pendant Light can transform an otherwise plain room, bringing the focal point to the center of the room. If you aren't sure where to start when redesigning your dining room, consider a great lighting fixture.

UNIQUE WALL ART
Experimenting with new wall art can breathe new life into your dining room! Consider a hanging piece such as a beaded African wall hanging to incorporate more texture into the space. Neutral colors won't distract from a bold table or chandelier and will also add a personal touch. Make your dining room personal by adding your own style to it.