UNIQUE GIFT GUIDE: FOR KIDS
For special occasions such as holidays, Christmas, birthday, school celebration or personal celebrations, consider getting the kids in your life something different. It may feel easy to fall back on a new toy, but soon enough pieces are missing and the interest has passed, creating more clutter in an already full kid's room. Think about unique gifts they can grow with, like a soft blanket, or handmade doll. Well-crafted gifts are special and simple. Leave the maximalist trends behind and gift them with a handmade item that will also make for a very stylish decor piece in your kid's room.
Image credit: Bridgid Coulter Designs (top)
For an older child who is starting to explore their personal style, give them a fun and brightly-patterned table to go by their bedside. These Lollipop side tables are just the right size to hold their bedtime book and can also double as seating when friends come over to play. The fun colors are guaranteed to brighten up their room!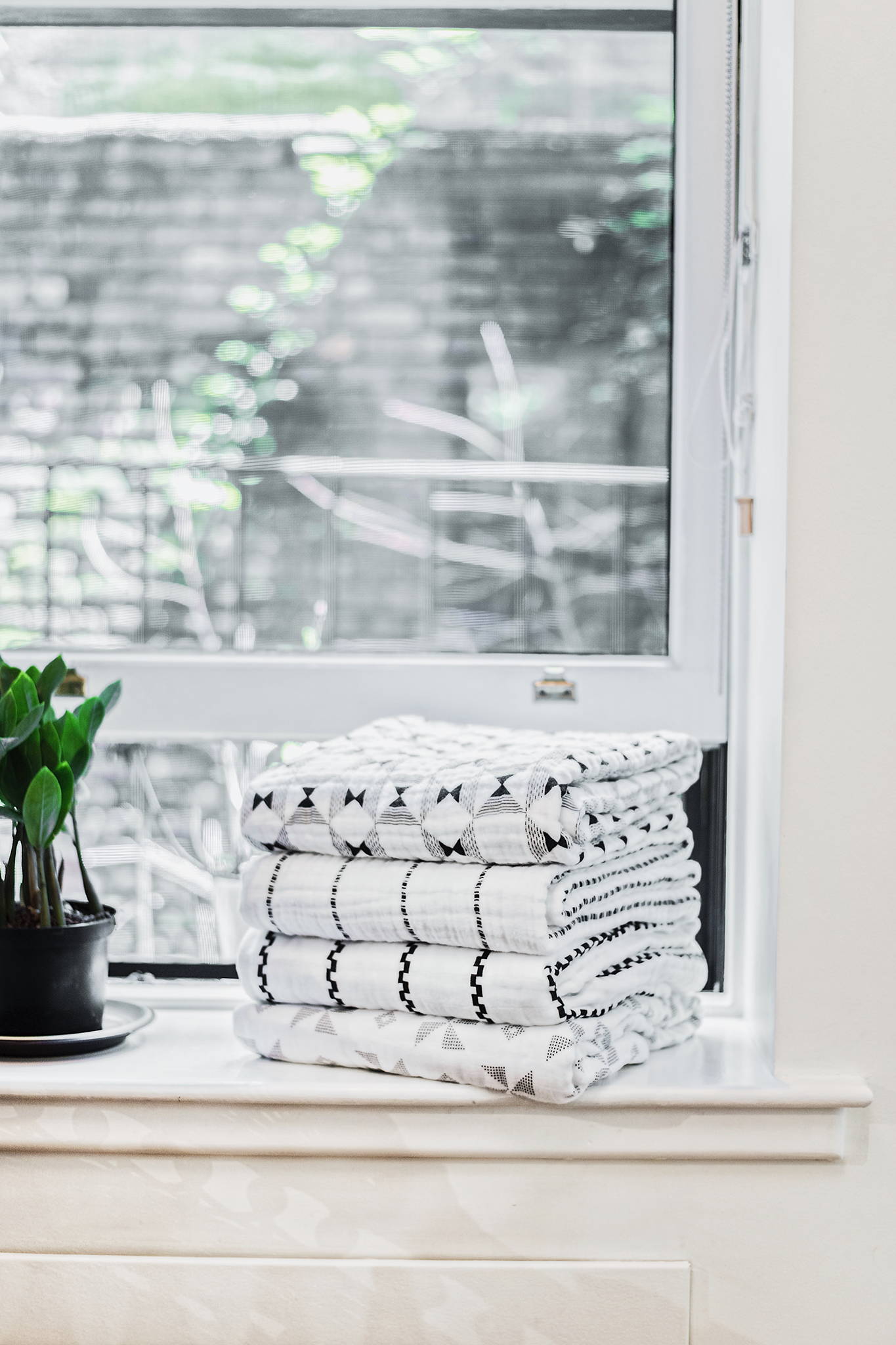 SOFT ORGANIC BLANKETS
Kids have favorite blankets for a reason. Give your special child a soft, organic blanket as a gift and watch them bring it with them everywhere. These blankets are perfect for naptime or playtime. Inspired by West African symbols of strength, love, wisdom and success, there's a pattern sure to suite every child. A meaningful gift is sure to last a long time with your kid.
MAGICAL BEDROOM LIGHTING
Make bedtime more fun with a lamp that casts magical shadows on the walls. This stylish table lamp is sure to please parents who love a good design and make a dark room less scary for children, with its perforated metal that can serve as a serene nightlight. Your kid will love falling asleep to the reflected star-like light on their wall!