INTERVIEW: YAEL ET VALERIE

Yael et Valerie is a creative brand popular for its uniqueness! We caught up with the founder, Valerie, to get a behind-the-scenes look at their creative process, inspirations, favorite items from their collections and what can we expect next from the brand.
54KIBO: TELL US ABOUT YOUR CREATIVE PROCESS & INSPIRATION FOR YOUR UNIQUE DESIGNS?

Y&V: All my designs come from my life experience, a childhood memory, an emotion, a revelation. So, I cherish the emotion, envision it, and put in into words - those words are expressed to our Artistic Team and together we illustrate, that's why all our collections tell a story. [My designs] all come from my love for Beauty, Interior Design, Tourism, Culture and Haiti. I wanted to create Haitian décor with fabrics, wallpapers, and home accessories that reflect our culture so I searched and I couldn't find anything I could connect with and that's when patterns started to pop out, the emptiness needed to be fulfilled. And when you're passionate about something, you become obsessed! I wish to put all my experiences and revelations into pattern! I have 155 ideas and so far only 5 are out.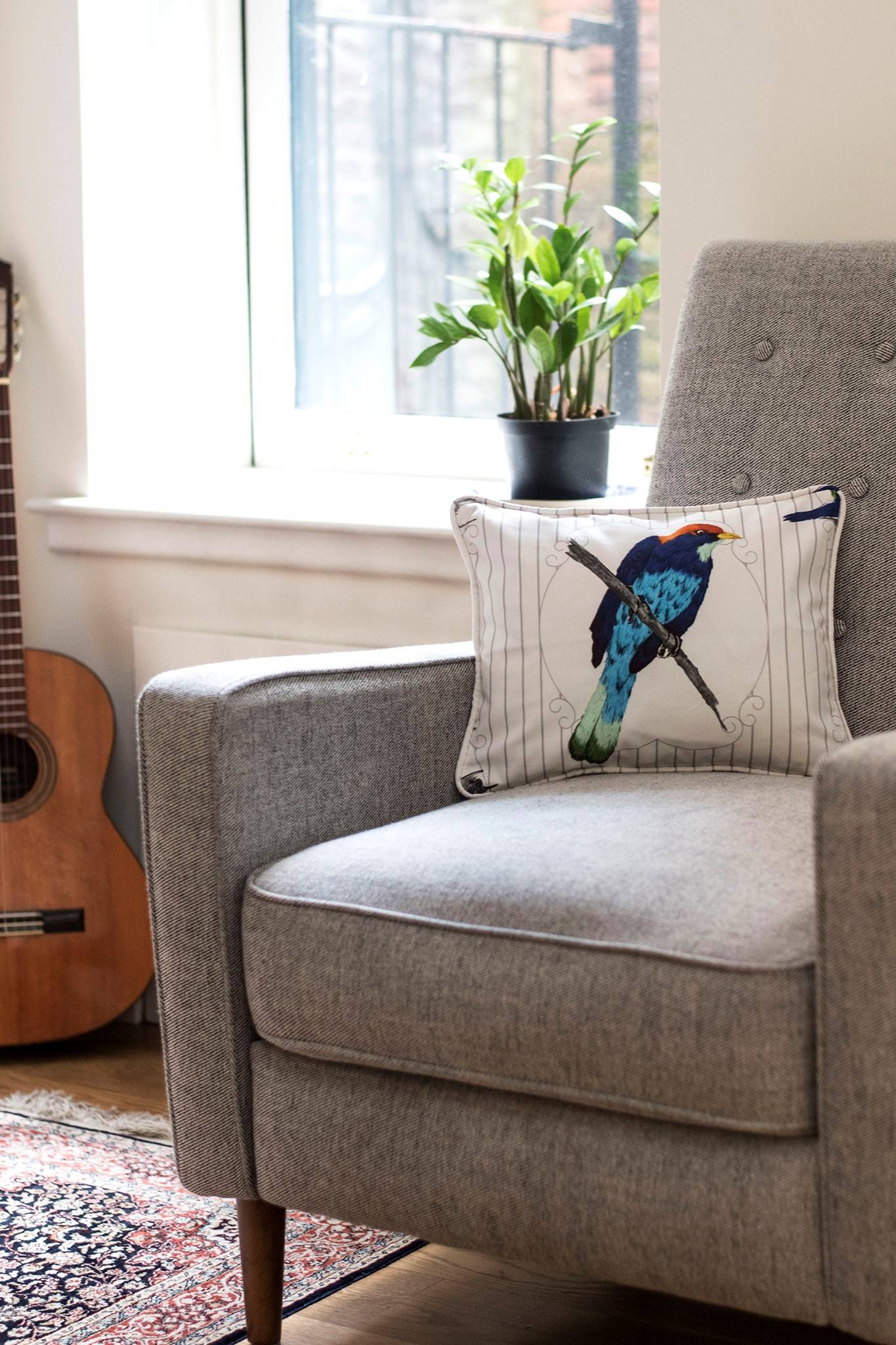 54KIBO: HOW DO YOU NARROW YOUR FOCUS?
Y&V: I always listen to this little voice in me, telling me which one I should focus on and which one should be published. I offer several design options to make my clients happy, by choosing their own color, dimensions, or shape of pillow, it allows them to really connect with the product and be part of its creation.
54KIBO: FAVORITE ITEM IN YOUR COLLECTION? AND WHAT'S NEXT FOR YOUR STUDIO?
Y&V: Besides the Makaya Collection featuring the tropical birds of Haiti or Gingerbread showcasing typical Haitian houses, my favorite one would be Past & Connection. In this collection, I wanted to share my challenges as a woman. I thought about all the historical and present women who resonate with me only to finally realize that we're different but facing the same ordeals.
This collection really comes from the deepest part of me and the message behind it is my deepest truth, which is wherever we are, wherever we stand, it is exactly where we belong. Our past, our ancestors, their accomplishments, and our history put us where we are. May we always value and cherish them in order to accept ourselves and our infinite possible place on Earth. "Mardi Gras" is the next new collection, it's bright and amusing, the same feeling you get with a carnival moment! It will be visualized through fabrics, wallpaper, curtains, and cushions.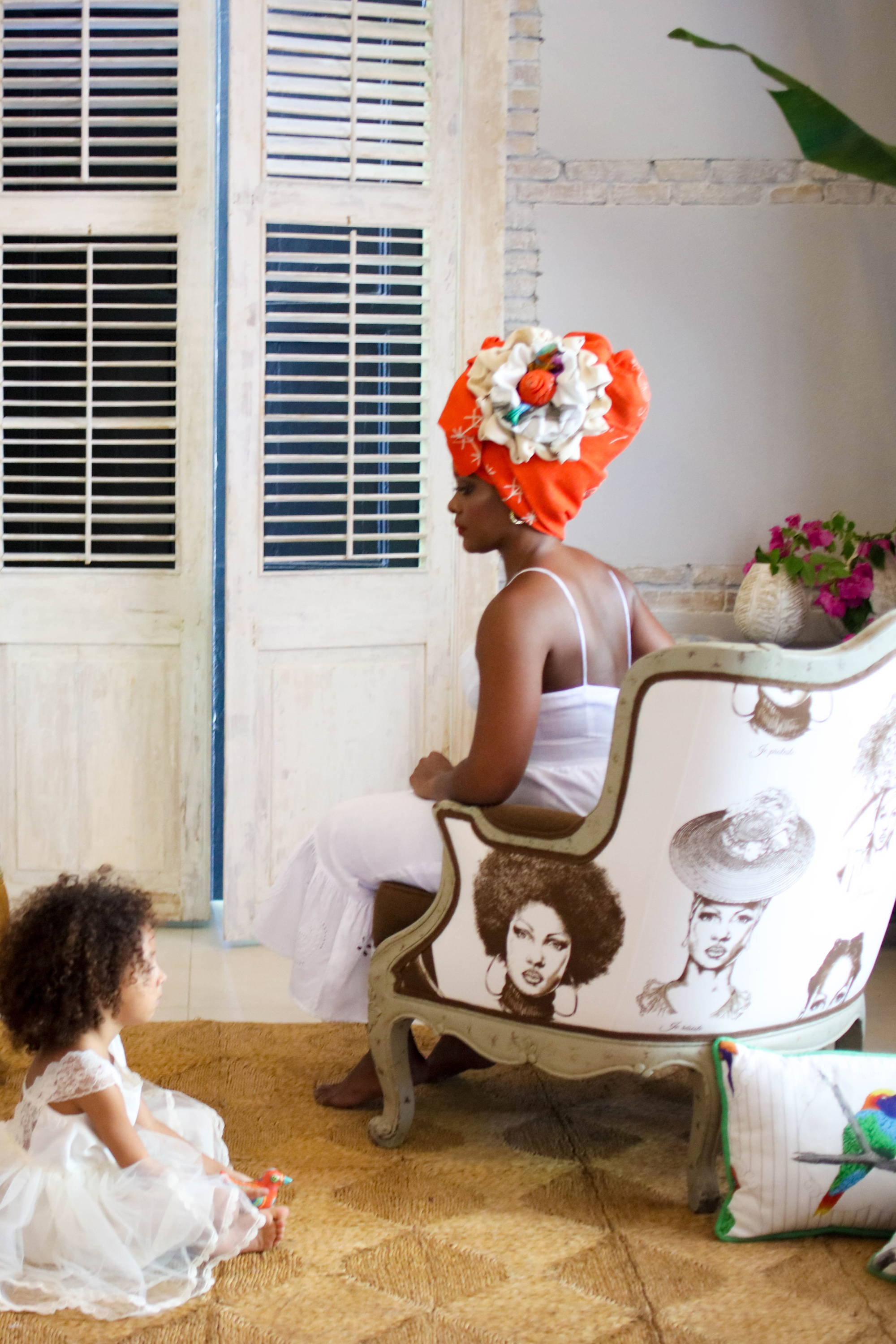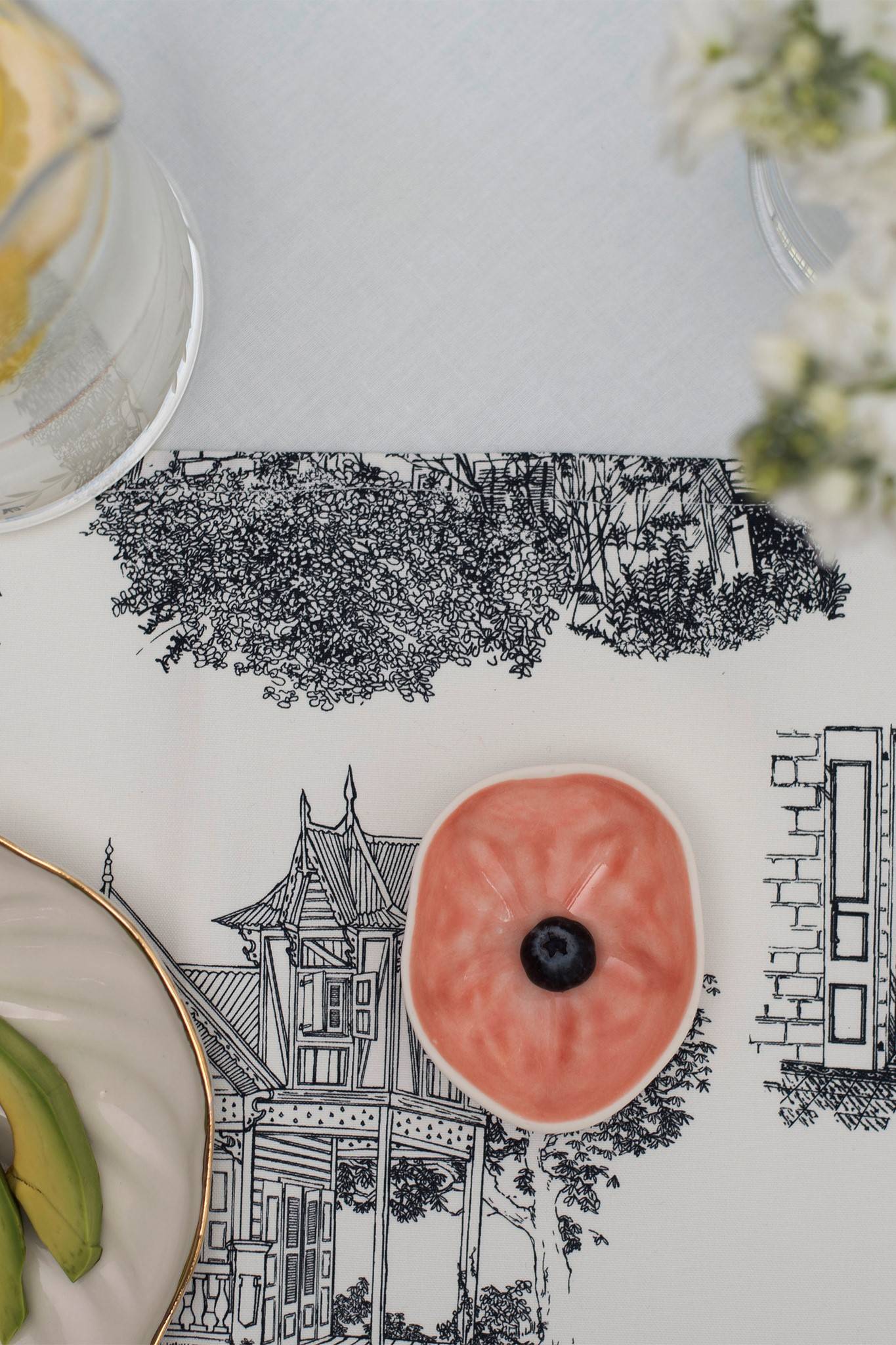 54KIBO: FAVORITE ITEMS ON 54KIBO? AND WHY?
Y&V: I love all the items on 54kibo! I know that [the] team carefully and authentically chooses each item on the platform. I really feel the connection with the designers through their work and I'm so honored to be a part of this platform.